Villa Charities
50 Years of Legacy
by Pierluigi Roi
When Toronto's Villa Charities' (VCI) roots first took shape, Canada was a very different place.
It was 1971, when the average price for a house was just over $30,000, gas was cheap (10 cents per litre) and Canadians were wearing bell bottom jeans. The iconic CN Tower was only a drawing on an architect's table.
One single Canadian of Italian descent was sitting in the House of Commons, Umberto Badanai, when Prime Minister Pierre E. Trudeau announced multiculturalism as an official government policy in a black- and-white televised statement.
Many Italian-Canadians were working in the construction industry or in the service sector, which provided the best opportunity to generate income without a formal education or perfect knowledge of the English language.
VCI was originally incorporated in April 1971 as the Italian-Canadian Benevolent Corporation (ICBC)—a charitable not-for- profit organization whose first objective was to bring relief to Italian-Canadian seniors.
Spring's Promise
by Silvana Longo
They say where flowers bloom, so does hope. Perhaps it is this simple message of spring and reawakening after a long period of uncertainty that inspired Milan-based architect Stefano Boeri, who designed the vaccination pavilions in Italy, to choose the symbol of the flower to promote the campaign. With the arrival and ultimate rollout of the COVID-19 vaccine, the tagline L'Italia rinasce con un fiore (Italy comes back to life with a flower) signals a true rebirth.
The infallible re-emergence of nature and the new season, symbolized by the beauty of a flower, inspired the editorial theme for the travel section in the spring issue of Panoram too. As a travel editor, it has been a tenuous venture covering the topic at all after a year of treading carefully as far as covering travel in a world that quite rightly discourages it.
Ultimately though, it has become even more important to encourage readers to armchair-travel and visit beautiful places while making plans to visit our beloved Italy in a future when it is safe to do so. Thanks to the rollout of the vaccine in 2021, that prospect will become an eventual possibility.
Restaurant Da Emma Wins Gambero Rosso Magazine Award
by Carole Gagliardi
Gambero Rosso magazine has named Montreal's Restaurant Da Emma the winner of this year's Guardiano della Tra- dizione prize (Guardian of Tradition).
Now in its fourth annual edition, the "Top Italian Restaurants Special Awards" digital guide reviews more than 700 of the world's best Italian restaurants located outside Italy.
In total, 66 prizes were awarded across four categories: 18 Tre For- chette prizes for best high-end establishments; 13 Tre Gamberi prizes for best traditional restaurants and bistros; 15 Tre Spicchi prizes for best pizzerias; and 20 Tre Bottiglie prizes for best Italian wine bars. Emma Risi and her son Luigi own the revered restaurant located in Old Montreal, which was awarded 2020's Tre Gamberi prize for best traditional Italian cuisine. Encouraged by the international recognition, the mother-son duo are delighted to add another award to their mantel. Originally from Rome, Risi learned to be a chef and a restauranteur alongside her husband, then co-owner of the now defunct Le Tre Fontane restaurant in Rome.
"The restaurant had 300 seats and was hard to manage. There, I paid attention and learned our profession. Eventually, Le Tre Fontane was sold and, in 1992, we left Italy for Montreal with our two sons, Nazareno and Luigi," says Risi.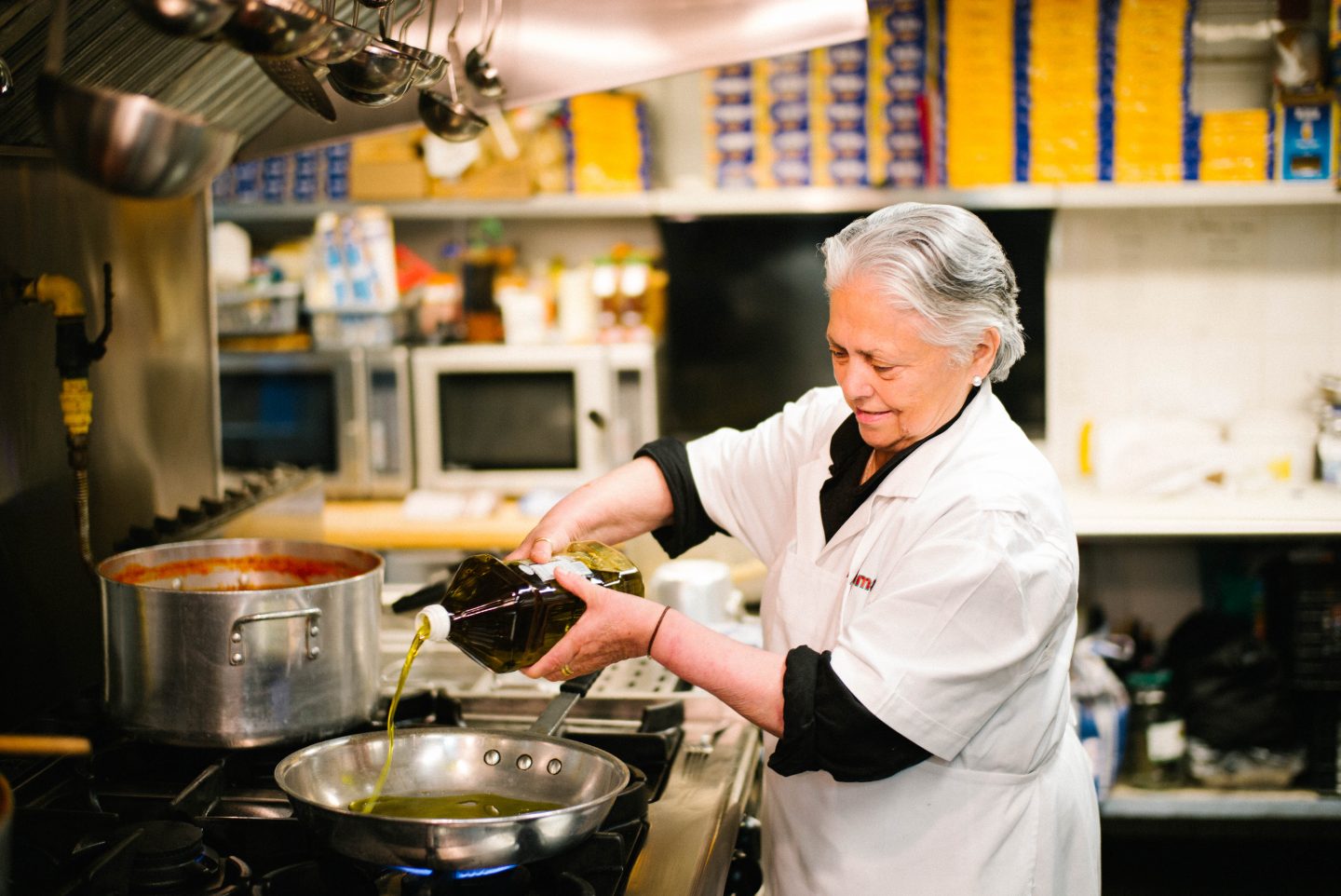 Lamb Stew with Artichokes
by Gabriel Riel-Salvatore
Lamb stew with artichokes is an exquisite recipe to try for Easter, but nothing prevents one from preparing it year-round as a tasty second course.
The secret to this dish lies in tenderizing the meat by letting the lamb and artichokes cook slowly. The combination also pairs perfectly with crispy potato wedges.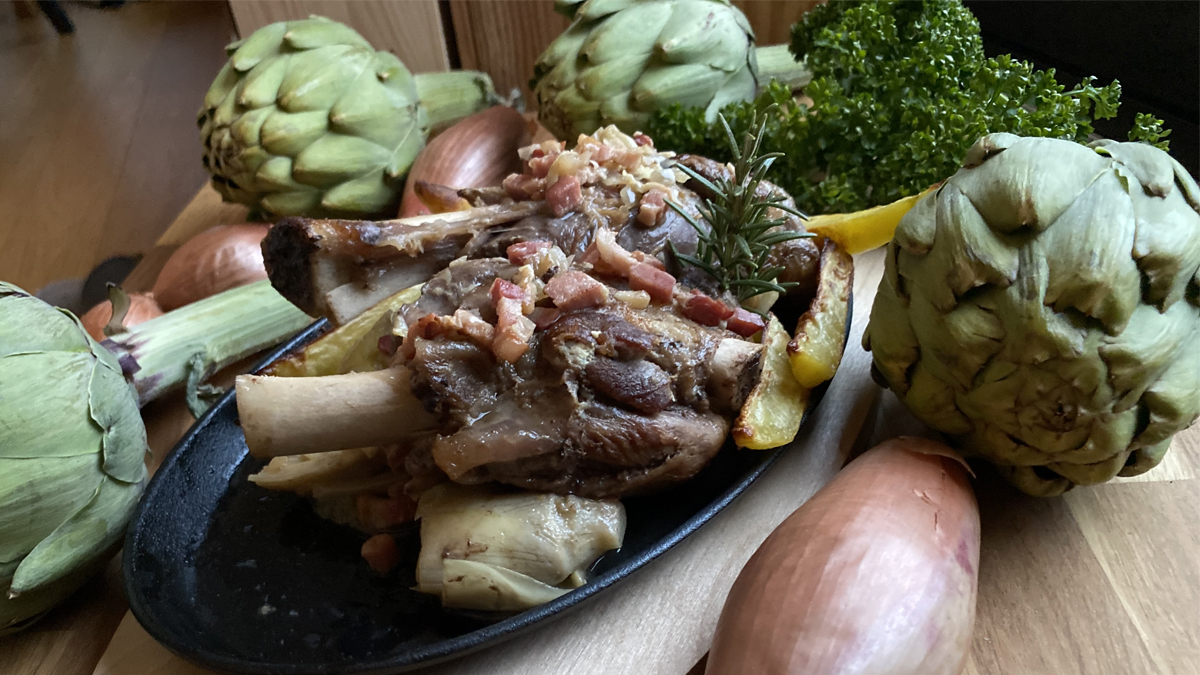 Stay in the loop
Receive weekly giveaways and updates