Canada's Path to the World Cup
by Alf De Blasis
It's not a stretch to suggest that the most casual of soccer fans (perhaps even a large contingent of sports fans in general) across the country embraced Canada's National Men's Soccer Team during its unprecedented march through the Concacaf 2022 World Cup Qualifying campaign.
A 20-match odyssey that began in March 2021 culminated a year later with a berth to a World Cup final round, the first since 1986, with Canada topping the eight-team final qualifying group. They finished above the likes of regional superpowers Mexico and the United States.
Delectable Treasures in the Dirt
As a teenager, Massimo Cucchiara lived for the thrill of the hunt. Raised in San Miniato, in the heart of Tuscany, he'd go out with his grandfather's super sniffer dog to discover nature's hidden edible gold—truffles.
Now 47, the tartufaio admits he's following in firm family footprints. "My grandfather Lino was one of the first truffle hunters in Tuscany, and my dad Salvatore was the president of the Truffle Hunter Association for 18 years," he explains.
Canada or Bust
With Canada's first World Cup qualification in 36 years, the team needs all our support
by Dante Di Iulio
The Great White North has had much sporting success in hockey and the Olympics, but it has never translated onto the soccer pitch. It would be easy to assume that a country filled with so many ethnicities and cultures, especially from great footballing nations, could easily assemble a formidable team of 26 players to qualify for the World Cup on a consistent basis. Unfortunately, this has not been the case. The diverse playing styles and systems across regions and provinces, coupled with a lack of a strategic vision from the Canadian Soccer Association (CSA), has reduced the Canadian Men's National Soccer team into a non-entity. But the tide is turning.
After 36 years of ubiquitous disappointment, Canada has qualified for the World Cup. Coached by John Herdman and spearheaded by young talent like Bayern Munich's Alphonso Davies and Lille's Jonathan David, Canada topped Concacaf qualification with a record of 8-2-4 while winning a huge wave of fans along the way. Despite topping the region's group, Canada is the lowestranked nation of Concacaf 's World Cup-bound quartet, behind Mexico (12), the United States (14) and Costa Rica (34).
Pea Pesto Pasta with Egg and Cheese
by Gabriel Riel-Salvatore
Looking for a quick fix for dinner tonight? This easy pea pesto sauce will be ready in about the time it takes to boil some dried pasta.
The key to this dish's success is using pasta water in the pesto mix. The starch content will add a silky richness to your sauce and the addition of egg and cheese will give it an extra creamy texture, making it simply irresistible.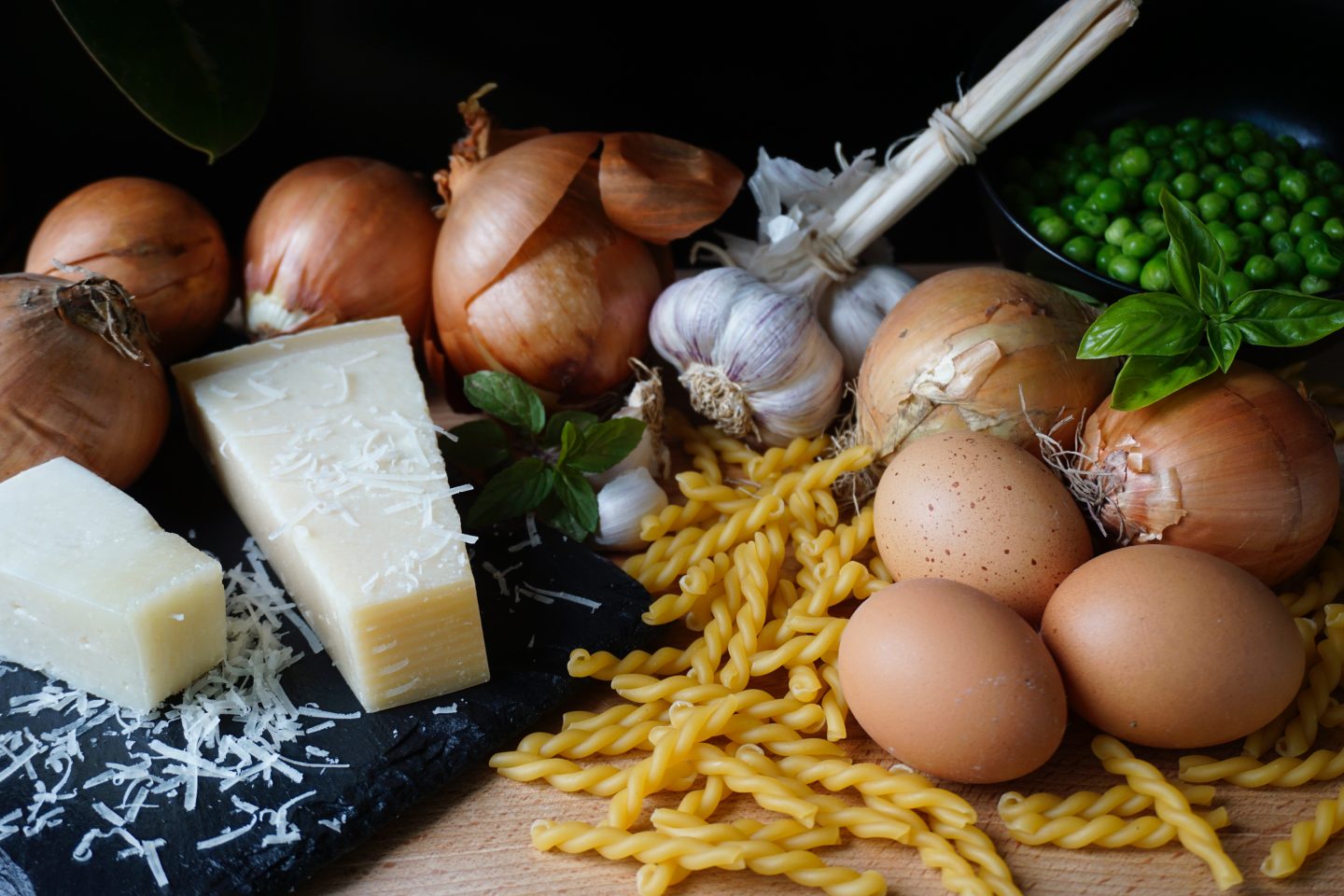 Stay in the loop
Receive weekly giveaways and updates