Mussolini Fresco, Yes or No?
How the Mussolini of Montreal has sparked a debate about fascism, the history of Montreal's Italian community and cancel culture.
Tucked away in the heart of Montreal's Little Italy, at the corner of Dante street and Henri-Julien avenue, is the Church of the Madonna della Difesa. Founded more than a century ago, it is an anchor for one of the oldest Italian communities in Canada. From baptisms to weddings and funerals, you would be hard pressed to find an Italian Montrealer who hasn't sat in its pews. Fabrizio Gallanti is originally from Genoa and moved to Montreal with his family in 2011. He says he will never set foot in La Difesa. "I will never go to a place where there is a Mussolini fresco," says Gallanti, who teaches architecture and design at both McGill University and l'Université de Montreal. "It's something that I just cannot bring myself to do." 
BLACKLIVESMATTER Why Black Lives (Should) Matter to Italian-Canadians
The brutal killing of George Floyd earlier this year by Minneapolis police officer Derek Chauvin was a visceral reminder that racial injustice is still alive and well.
Floyd's death set off protests in cities across North America and around the world. People stood together to denounce police brutality and institutional racism that has left people of colour—and particularly black citizens—at a disadvantage when it comes to the distribution of wealth, the justice system, employment, housing, health-care, politics and education.
What is institutional racism? In a nutshell, institutional or systemic racism happens when the default assumption in a society is that whiteness, or the white point of view, is superior.
An Exclusive Interview with Singer-Songwriter Alessia Cara
As global events turned lives upside down this year, things didn't go quite as planned for anyone —and Grammy-winning singer-songwriter Alessia Cara was no exception.
The Billboard chart-topping artist was set to host the Juno Awards this spring, and like many events, the epic live ceremony was replaced by a virtual one. But that didn't take away from the thrill of winning three awards, says Cara, who was happy to enjoy the show from her living room. "It was still so fun because I got to watch it at home with my family; I felt like a kid again." Cara fondly remembers growing up watching award shows in her pajamas with her siblings and parents. "But this time, I was getting my name called out. We were cheering; it felt like a dream."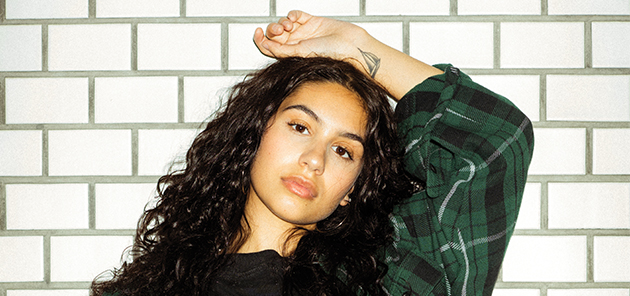 Dreams have become a reality for the talented 24 year-old. The musical Brampton native signed a recording contract at age 18, putting her on the fast track for success with her first release, "Here".
An all-time classic of Italian cuisine, spaghetti alla puttanesca is a delicious and easy recipe from the Campania and Lazio regions.
The Coniglio alla Ligure is a delicious, hearty recipe from the region of Liguria, famous for its pine nuts and taggiasca olives. These two regional ingredients are precisely what make this dish so tasty. Mixed with some local wine and Mediterranean herbs, the end result is especially flavourful and makes a perfect dinner for family and friends.
Stay in the loop
Receive weekly giveaways and updates