La Repubblica – Il compositore scomparso all'età di 76 anni viveva nel piccolo comune etneo. Venuti: "La sua musica resterà a lungo".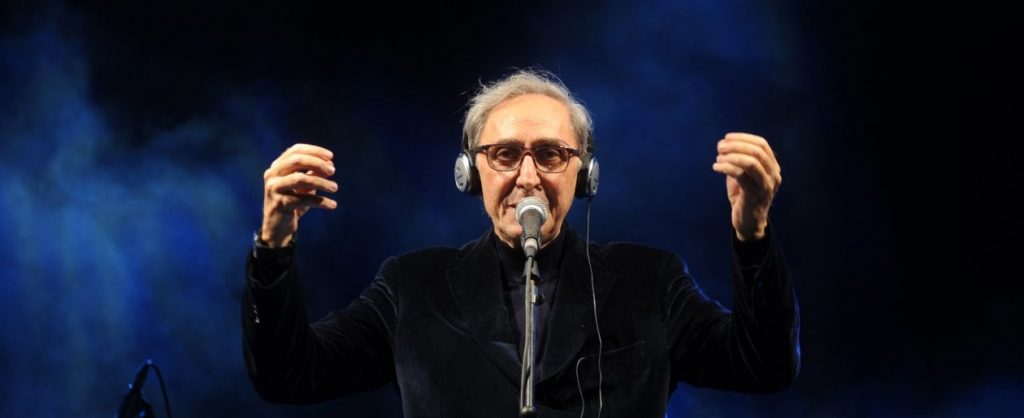 "Franco era un amico, la sua scomparsa è una grande perdita, per lui faremo il lutto cittadino". Così il sindaco di Milo, Alfio Cosentino. "Mi ha chiamato un amico – racconta – e dopo avere fatto una verifica ho appreso del suo decesso avvenuto questa mattina intorno alle 5". Cosentino ricorda poi il rapporto con il compositore da anni divenuto suo concittadino: "Con lui c'era grande amicizia e stima reciproca. Dopo che sono stato eletto, ci siamo incontrati più volte e lui ha sostenuto tante nostre iniziative culturali". Cosentino annuncia che nel Comune alle pendici dell'Etna sarà lutto cittadino per il giorno del funerale del cantautore. "Sicuramente faremo qualcosa per avere un perenne ricordo di Franco Battiato". Milo paese che incanta i grandi musicisti: Lucio Dalla oltre a Franco Battiato. "Lucio Dalla a Milo è venuto dopo Franco Battiato che tanti anni fa ha scelto questo paese, lui che era nato a Jonia (nome dei comuni di Giarre e Riposto). Milo evidentemente è stato un posto mistico per essere stato scelto da lui: dalla sua casa si vedeva uno scorcio del porto di Giardini Naxos e la cupola della chiesa di Riposto".
---
Franco Battiato has died
ANSA – Popular singer-songwriter's work spanned various genres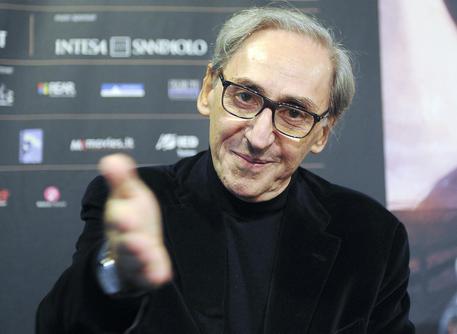 ROME, MAY 18 – Italian music great Franco Battiato died early on Tuesday in his home in the Sicilian town of Milo, his family said. The much-loved singer-songwriter was 76. He was a multifaceted artist and his work spanned many genres, including pop, electronic music, rock and new wave. Nicknamed the "Maestro", he represented Italy at the 1984 Eurovision Song Contest with "I Treni di Tozeur" with the singer Alice, with whom he had a long-standing professional partnership.
---
Franco Battiato, Pop Singer and Versatile Composer, Dies at 76
TheNewYorkTimes – Though hugely popular as a singer-songwriter in Italy, he never stopped experimenting. He composed for movies, opera and ballet, directed films and painted.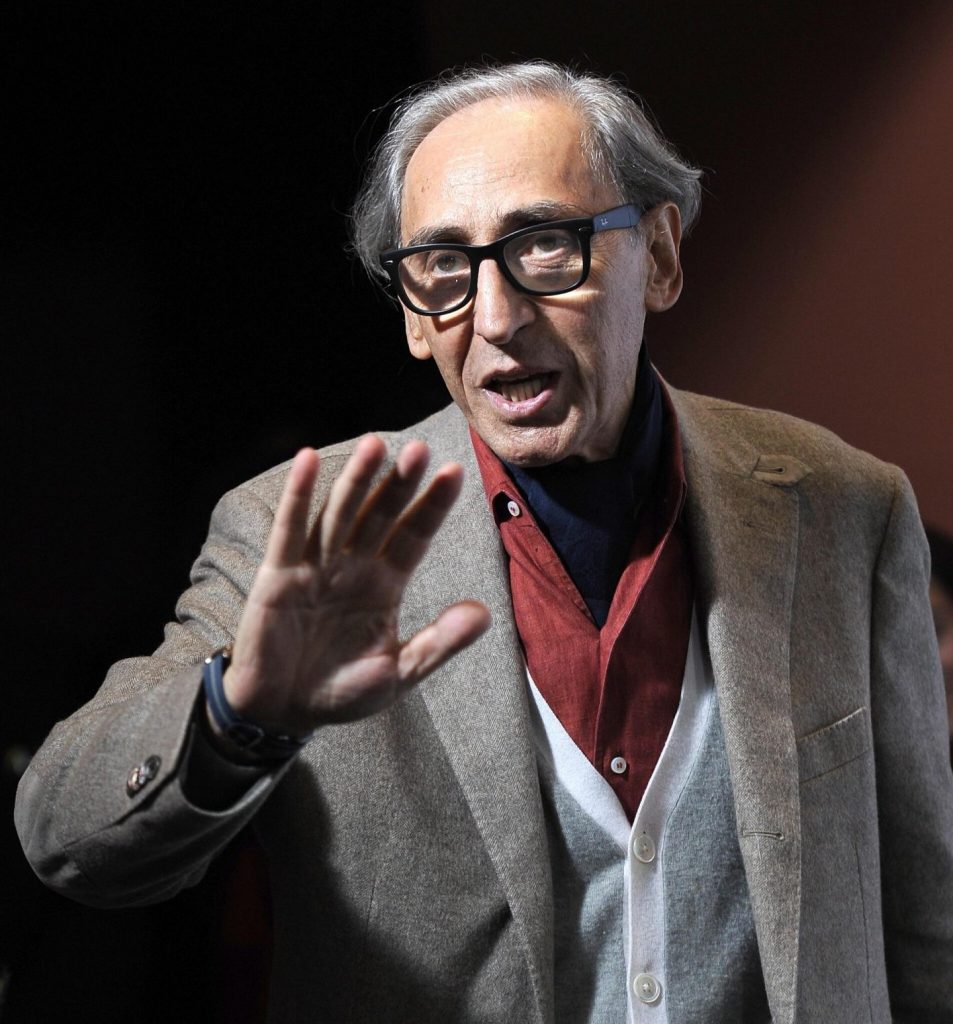 Franco Battiato, one of Italy's most prominent singer-songwriters, who expressed esoteric ideas in catchy lyrics and, ever an eclectic artist, also composed operas and movie soundtracks, directed films and painted, died on Tuesday at his home in Milo, Sicily. He was 76.
His manager, Francesco Cattini, confirmed the death. He did not give a cause but said Mr. Battiato had been ill for a long time.
In a career of nearly 60 years, Mr. Battiato explored a variety of musical genres with an eye toward innovation. His works included experimental electronic music, symphonic compositions and ballets in addition to pop songs. Mystical and spiritual qualities permeated much of his work.
President Sergio Mattarella, in a statement, called him "a cultured and refined artist who charmed a vast public, even beyond national borders, with his unmistakable musical style — a product of intense studying and feverish experimentation."
---
La mort du chanteur italien Franco Battiato, passé de l'underground à l'Eurovision, jusqu'au Vatican
Le Monde – L'artiste aux mille avatars, disparu le 18 mai à l'âge de 76 ans, avait été le premier musicien pop à jouer pour un pape, en 1989.
---
Franco Battiato, le sue parole sulla musica di consumo: "È a volte infelice e indecente, ma quando riesce descrive magnificamente i sentimenti umani"
Il Fatto Quotidiano – A me interessa solo quello che sono oggi". Così, sintetico e spiazzante come sempre, sugli anni delle sue sperimentazioni giovanili mi rispondeva il Maestro Franco Battiato, implicitamente alludendo al concetto ispiratore della sua intera esistenza, artistica e personale: l'evoluzione.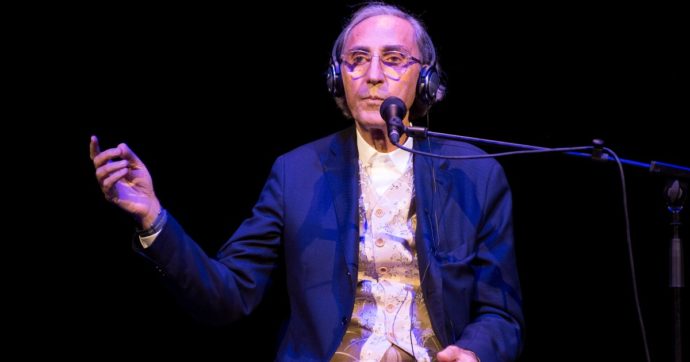 ---
Franco Battiato è stato un miracolo letterario e musicale
Rolling Stone Italia – Innovatore immenso, a volte aristocratico e altre naïf, molto più pop di quanto si possa pensare. Solo lui poteva farci cantare a squarciagola cose che si studiavano sui libri del ginnasio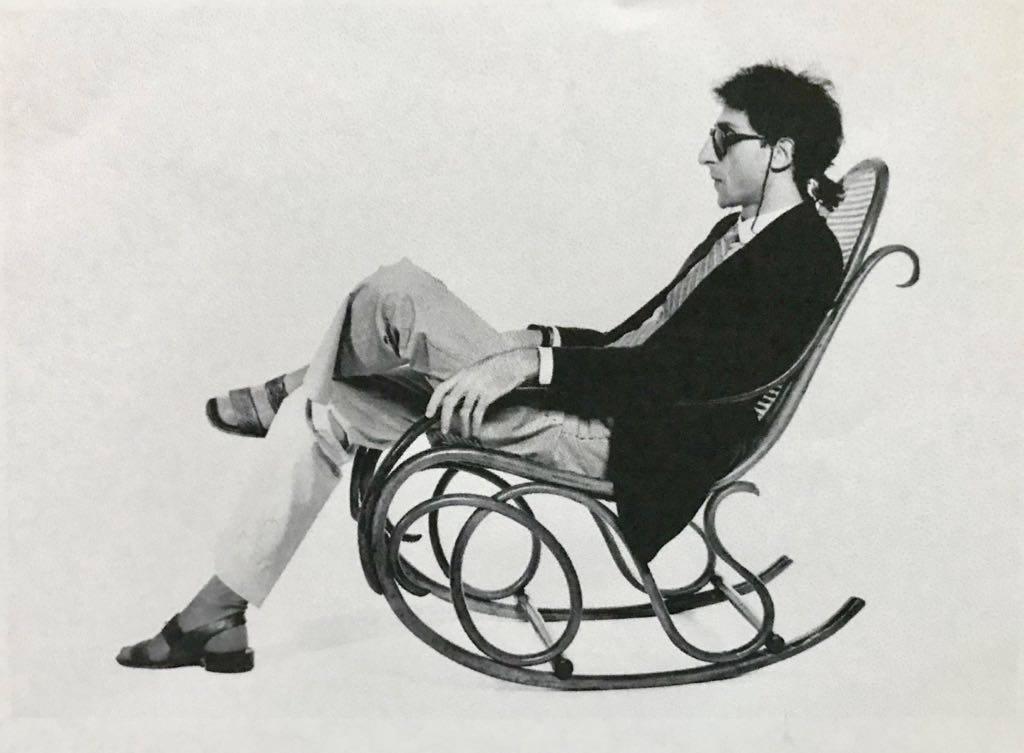 Frank Zappa una volta disse che scrivere di musica è come ballare di architettura. E aveva ragione. Spiegare Franco Battiato è un po' la stessa cosa. Mi è sempre piaciuto fare il gioco delle "categorizzazioni bipolari". A vs B. È più forte di me. Ecco fra i miei tanti "il mondo si divide tra" preferiti c'è sempre stato quello riguardante lui. Il mondo si divide tra chi dice "non capisco Battiato" e chi lo ama. Chi dice di non apprezzarlo, per quanto mi concerne, non è nemmeno di questo mondo. Credo abiti la lontana galassia di Bruttezia o Immondoland.