MontrealGazette – Fans of Italy's soccer team flooded the streets of Montreal's Little Italy after Sunday's EUFA Euro 2020 final, waving flags and chanting.
---
Road closures in Little Italy as fans celebrate Italy's Euro 2020 victory
TorontoStar – Street closures in the area of Little Italy continue as fans celebrate Italy's victory in soccer's European Championship.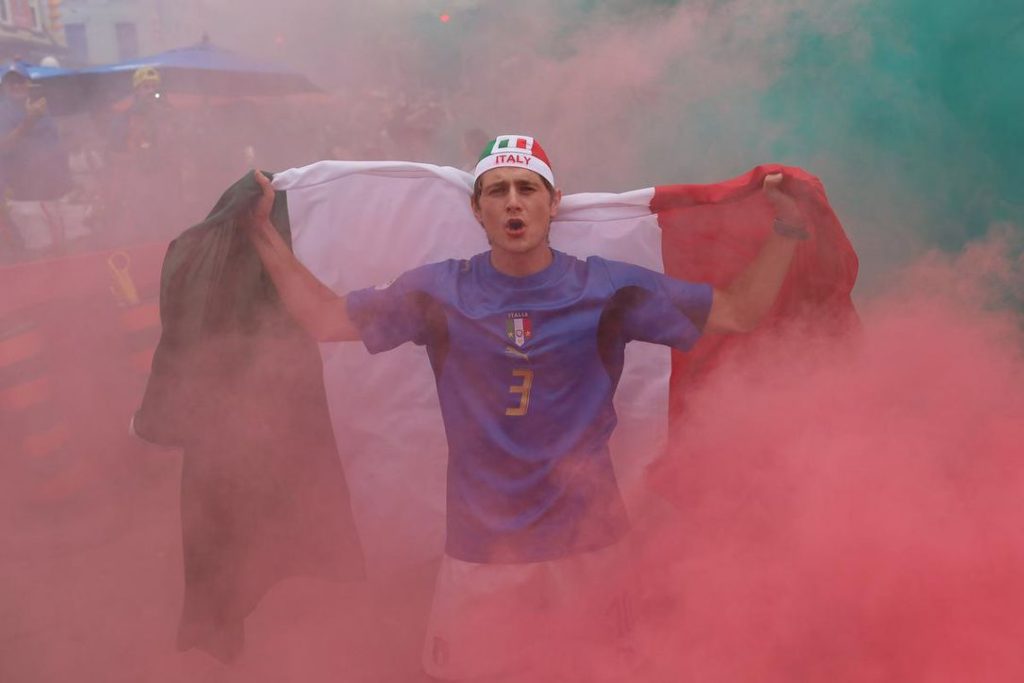 ---
Fans in England's little Italy waving two flags for Euro 2020 final
TheGuardian – It will be a night of mixed emotions for many of the 14,000 Italians in Bedford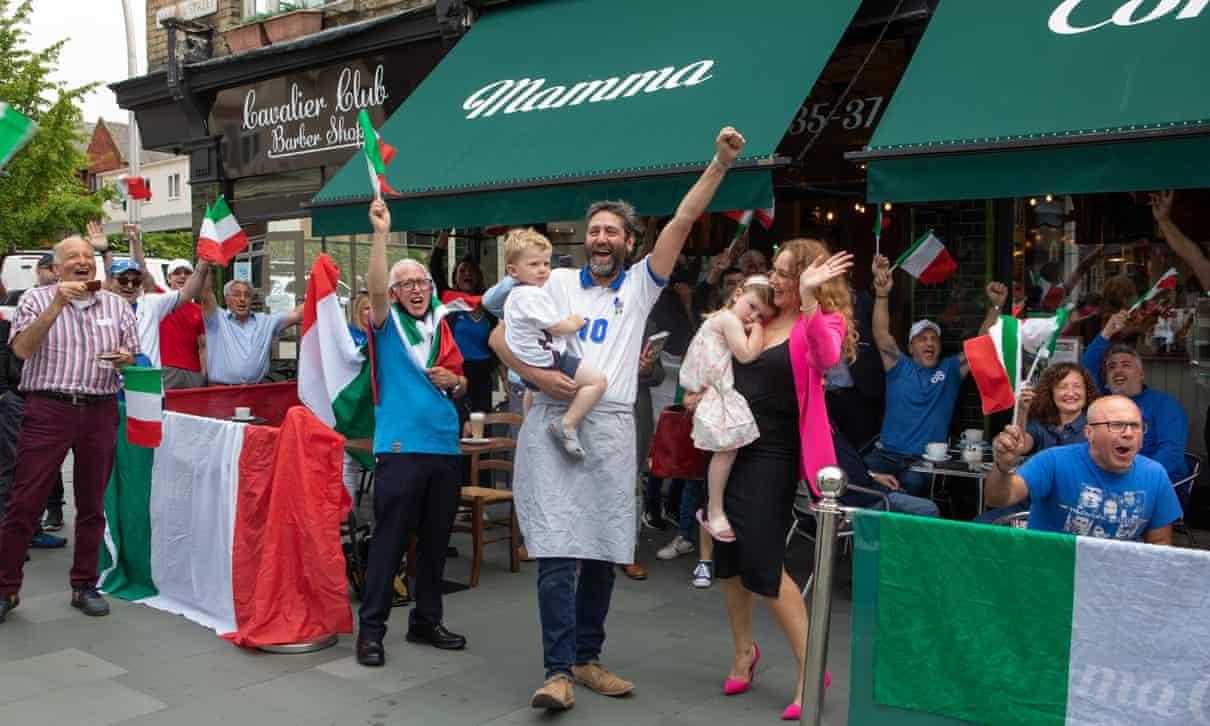 ---
Italian soccer fans celebrate in Toronto's Little Italy after Euro 2020 final win over England
GlobalNews- Italian soccer fans celebrated in Toronto's Little Italy on Sunday after Italy defeated England in penalty kicks to win the 2020 Euro Cup. Morganne Campbell has more.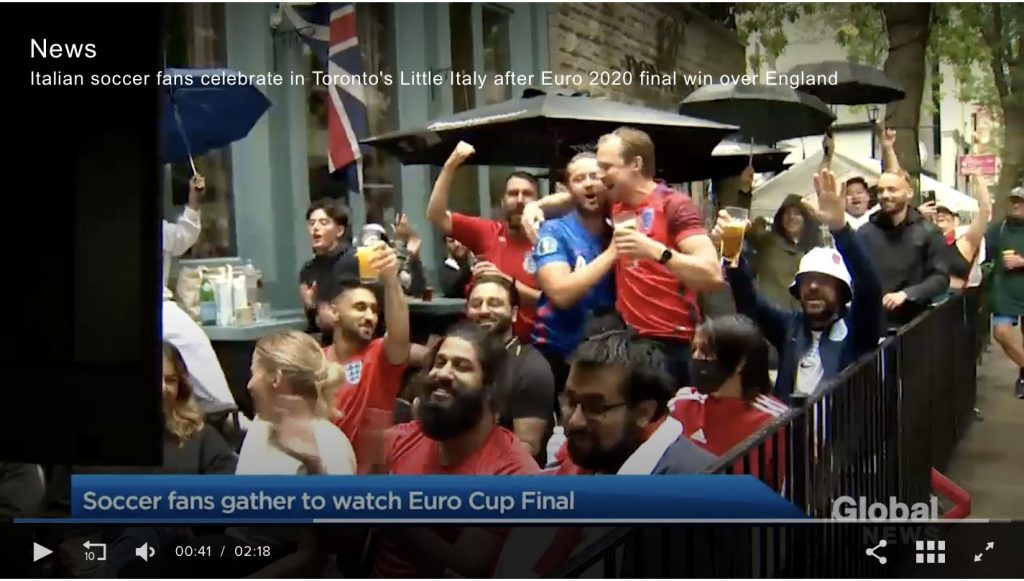 ---
Montreal soccer fans cheer and jeer as Italy takes Euro cup in shootout
CTVNews – Those walking or driving in Montreal today will likely be unable to avoid the cheers and jeers of soccer fans after this year's Euro cup final.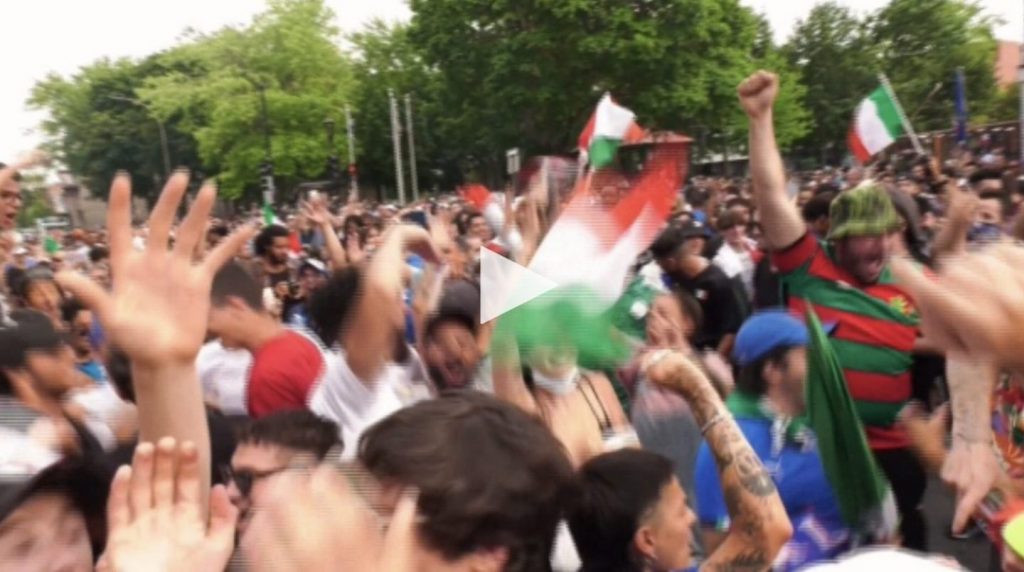 ---
Toronto's Little Italy was popping off for Euro 2020 Final win
OFFSIDETORONTO – Little Italy was the place to be in Toronto on Sunday afternoon to celebrate a huge international soccer victory.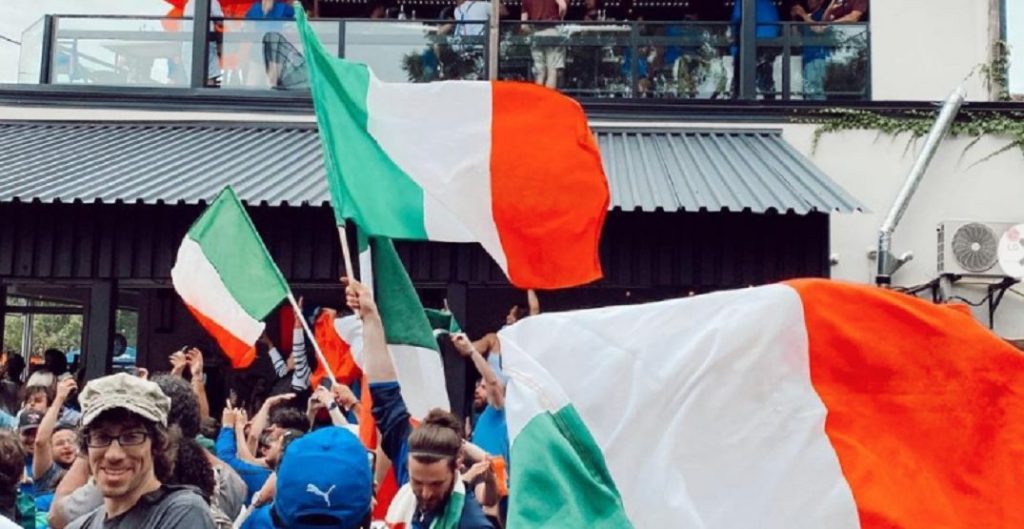 ---