(CNN) — Ah Italy, the land of pizza, pasta and plenty of tomato sauce. At least, that's the impression many visitors have when planning a trip to the Bel Paese. But if they're planning to visit popular tourist sites like Cinque Terre or Portofino, they might be in for a shock — because the traditional food of Liguria, the northwest coastal region where both are located, is far from what outsiders might call "Italian."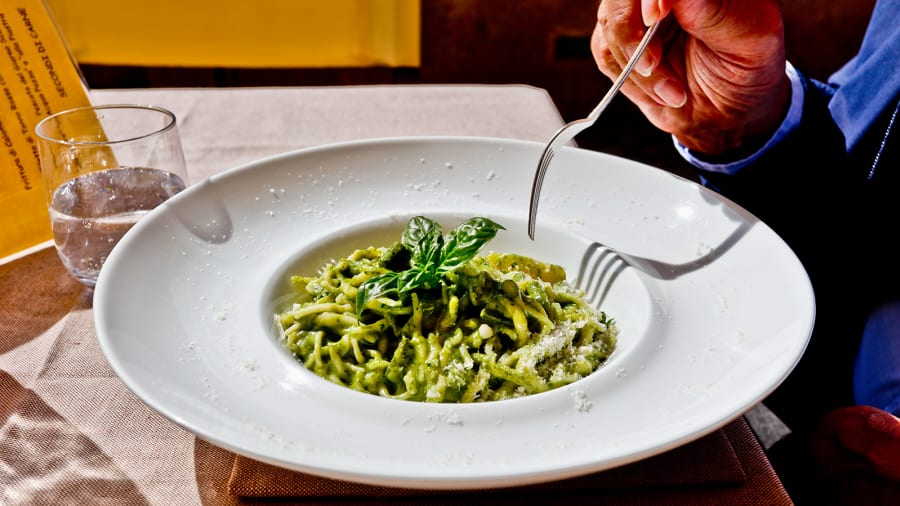 Where other regions of Italy have traditional dishes that are what we'd recognize as "Italian" food, traditional Ligurian dishes are slightly different.
Of course, there's pasta with pesto. But there are also dishes like farinata, a kind of chickpea pancake that's salted and served in slices, and cappon magro, a "salad" of seafood and cooked vegetables, slathered in basil-heavy green sauce, usually served in an elaborate pile that makes it look like a dish set for a banquet.
As for tomatoes? You find them pepping up the odd stew or sauce but they're not front and center as they are in our imaginings of "Italian" food.
That's partly down to the fact that Italy's food scene is highly regional, with huge variation even from town to town. But, say experts, that's not the only explanation.