Associated Press – Italian police in Sicily on Monday arrested the man whose identity was used by a convicted Mafia boss who had been Italy's No. 1 fugitive for 30 years, authorities said.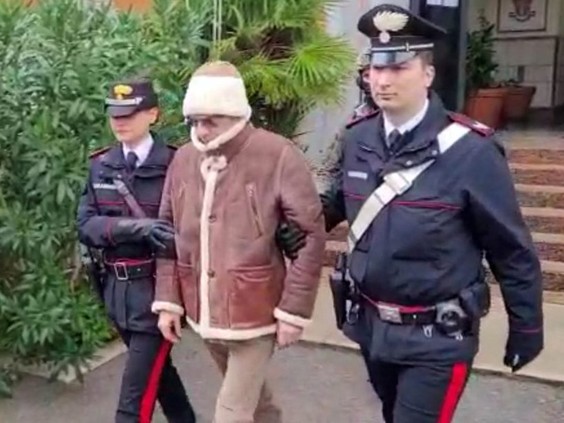 Carabinieri police said that Andrea Bonafede had been arrested on a warrant issued by judicial authorities in Palermo. Investigators contend that Bonafede received 20,000 euros ($22,000) money from Mafia boss Matteo Messina Denaro to buy a house in western Sicily that served as one of the fugitive's hideouts.
When Messina Denaro was captured last week at a Palermo clinic where he was receiving chemotherapy, he was using an official identity card with Bonafede's name but with his own photo. During the arrest, police also took into custody another man who had driven him to the clinic.
Police have searched at least three homes in the town of Campobello di Mazara, in western Sicily, near Trapani, which they say Messina Denaro had been using as hideouts over the last several months. It was one of these homes that was purchased by Bonafede, investigators said.
In issuing the warrant for Bonafede's arrest, Judge Alfredo Montalto said Bonafed was suspected of being a member of Cosa Nostra, as the Sicilian Mafia is known, and helping Messina Denaro to carry out his role as a major mob boss.
Thanks to Bonafede's allowing Messina Denaro to use his identity, the fugitive was "able to move on the territory (of Italy), eluding law enforcement, as well as to access National Health Care without revealing his real identity," according to the accusations in the warrant.