The fancy Italian villa was featured in season two of the hit HBO show.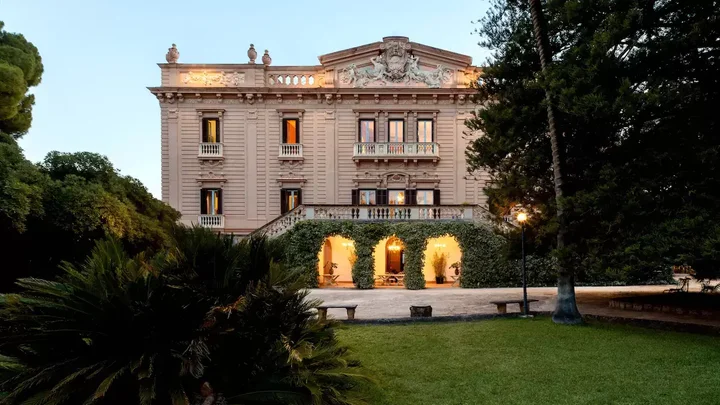 HuffPost- If you've been dying to book a Sicilian vacation after watching the second season of "The White Lotus" (pun totally intended), here's your chance to live out all your Italian summer fantasies.
Now fans can book the very same irresistible palazzo that Harper Spiller (Aubrey Plaza) and Daphne Sullivan (Meghann Fahy) visited for a day trip turned dizzying girls' night in episode three of the hit HBO show.
The grand three-story mansion, Villa Tasca, is available to rent on Airbnb. But as you might expect, you need to brace yourself for a whopping price tag.
The historic and lavish villa, which dates back to the 16th century, boasts four bedrooms, five-and-a-half bathrooms, massive windows, dazzling high ceilings and a swanky double staircase — all for $5,946 per night.
The property also features a swoon-worthy 20-acre manicured garden with citrus groves, a greenhouse and a swimming pool where you can channel your inner Daphne and Harper.