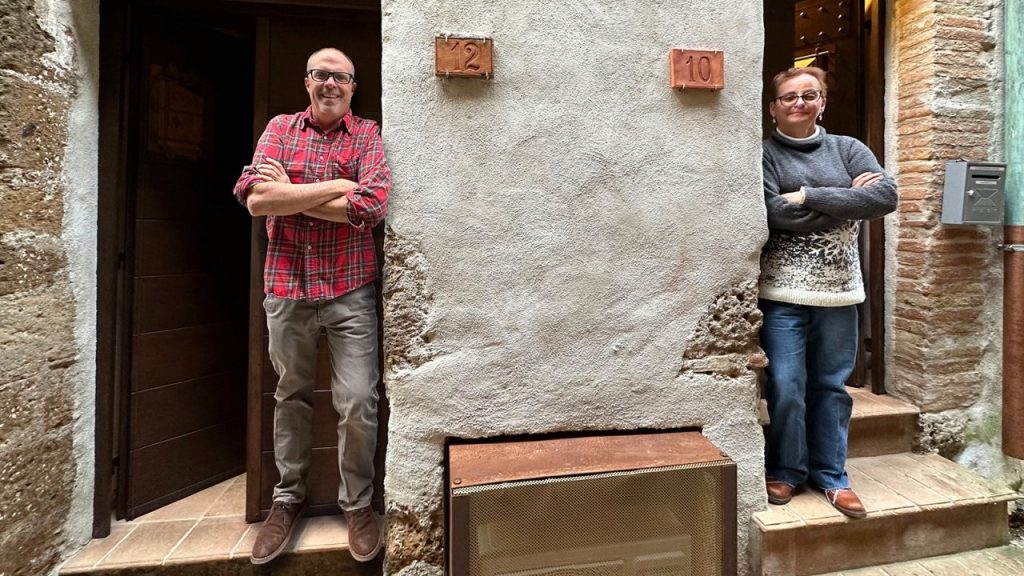 by Tamara Hardingham-Gill for CNN – Buying and renovating a home in Italy was something Doug and Leah Johnson had often dreamed about.
The couple, who are based in Gloucester, Massachusetts, say they'd sometimes go to view houses while vacationing in the European country.
But splashing out on a property there hadn't seemed like a viable option until Doug came across a listing for a 14th-century apartment in the town of Vasanello, located in the Italian region of Lazio, with a sale price of just 13,000 euros (about $13,450).
"The idea of something that was built in the 14th or 15th century was just really intriguing," Doug Johnson tells CNN Travel, explaining that he has a penchant for "fixing up old buildings."
He immediately saw potential in the two-room home, featuring high ceilings and a large fireplace and after doing some research into Vasanello, which has a population of around 4,000, he was sold on the idea.
However, persuading his wife that purchasing an Italian home unseen was something they should seriously consider was far from easy.
"It took a lot of convincing," says Leah, a retired art teacher. "People thought we were crazy."
After spending many hours researching the town via Google Earth, the couple decided to put in an offer of 9,000 euros (equivalent to about $9,650 – 4,000 euros under the asking price) and were stunned when it was accepted.
While there were a few hitches during the sale process, they were able to travel to Italy to finalize the sale in June 2019.