By Sandra Mustacato for Transformations Canada – This past Mother's Day, my nine year old son gave me a pair of running shoes. As I opened the gift and held the new running shoes in my hand, I had a flashback to a photograph of my own mother. The photograph was taken in the early 1950s, in Italy. At the time, she was a young woman and recently married to my father. She was posing with my grandmother and my aunt. I remember how happy and young she looked in this picture. But what caught my attention the most were the running shoes she wore. They contrasted greatly next to the sack like shoes my grandmother and aunt had on.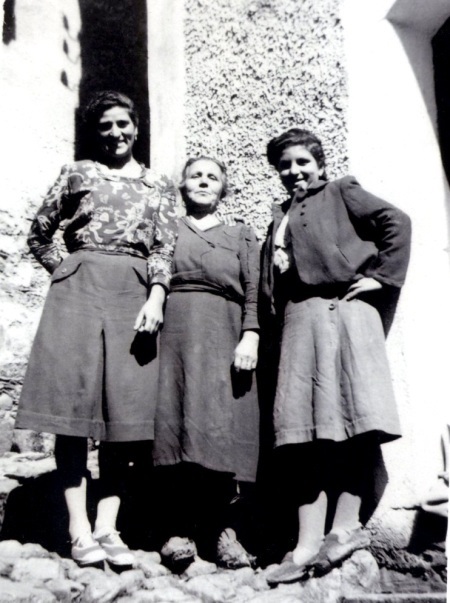 My mother, Pasqualina Cesario, was born in 1931 in a small town in Calabria called San Fili. Her family was poor and worked in the mountainous fields as farmers. She told me that those shoes were a gift from relatives in "America". Gifts from America were cherished. She loved those shoes and kept them clean to ensure they would last and last. She wasn't used to getting many gifts.
In this photo, my grandmother's shoes are badly worn. This was post-war Italy and although the war was over, times were still very tough. Work and food were scarce. These women learned how to make do with what they had, and understood the word sacrifice to mean giving up part of your own dreams for the good of others.
Since Pasqualina was a girl, it was believed that she didn't need an education. My mother was crushed. She loved school, but kept the disappointment to herself. She became the 'master of the house' at a very young age. She recalls watching her younger brothers while making supper for the whole family.
A young child herself, she had to sacrifice her own childhood for the good of the family. She understood this and accepted it without resentment, something I could not imagine doing.