30augAll DayJoin us for the Inaugural Ital-Canadian Golf Open on Monday, August 30, 2021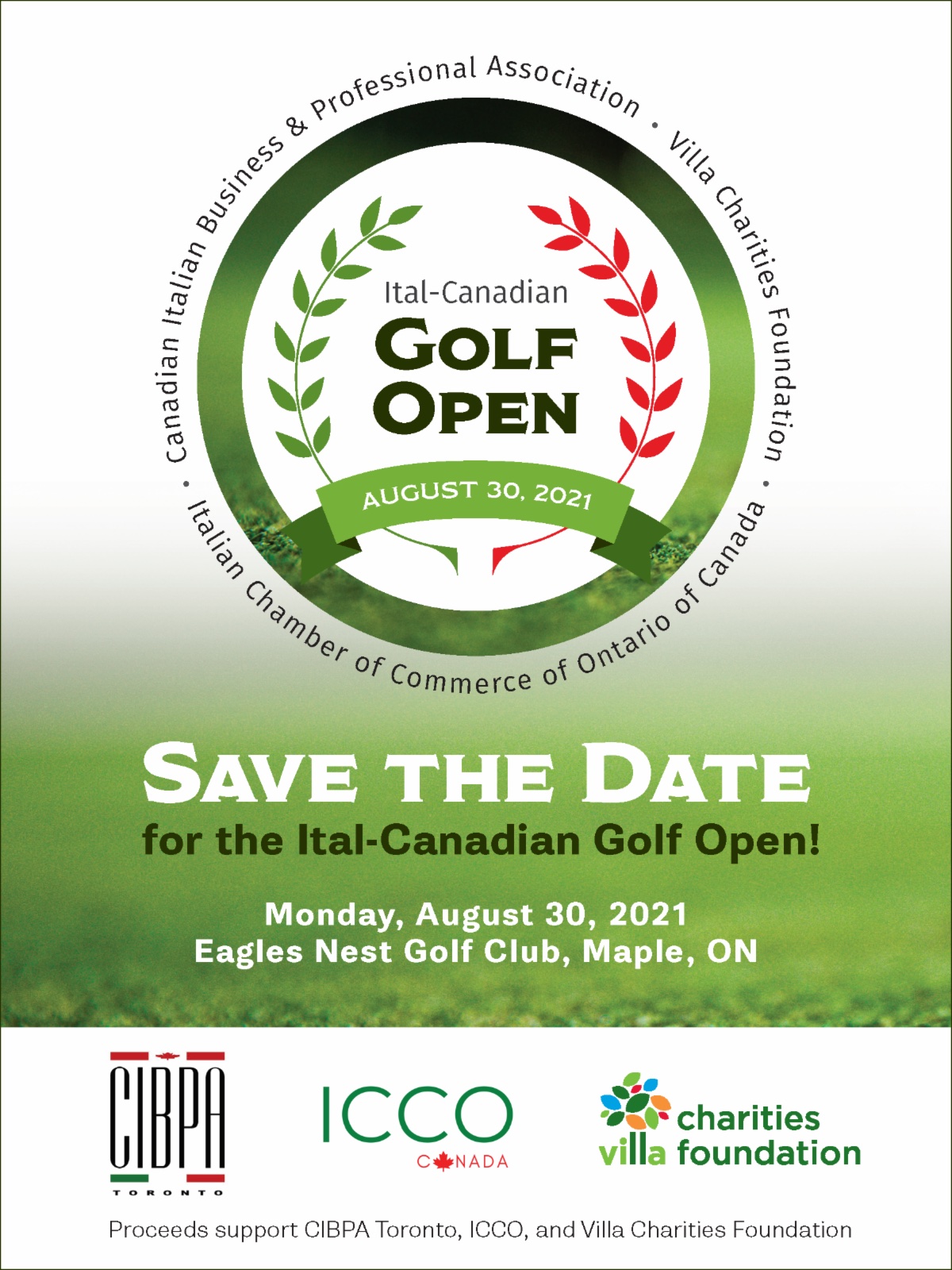 Event Details

There IS light at the end of the tunnel, we just have to hold on a little bit longer.

Over the past year, Italians and Italian Canadians across the globe have shifted toward new realities brought on by the pandemic. With so much change, there is one constant – our community's continued support for one another and willingness to help those most in need during these difficult times.

As there are so many things we haven't been able to do, while spending most of our days locked inside and working from home, what is better than a golf tournament as an occasion to get out, to see friends and to refresh our minds, all while following safety measures?

This joint venture between the three organizations is a celebration of the community as a whole. Anything we do within it requires us to honor its history and the people who made it possible, especially this year that marks ICCO Canada's 60th and Villa Charities' 50th anniversaries.

2021 is the bridge to returning to normal and by joining efforts and keeping alive such a strong relationship, we are thankful to the community and committed to passing the meaning of cooperation and belongingness on to the young generation.

Join us and play the game you love in the spectacular layout of Eagles Nest Golf Club while supporting those in need in this uncertain time. Proceeds from the Golf Open will support programs provided by ICCO Canada, Villa Charities and CIBPA Toronto, as well as scholarships and bursaries for students across the country.

Your participation in this event will make a real and meaningful impact.