09dec(dec 9)12:30 pm21jan(jan 21)1:30 pmMasters and Pupils | Three-lecture series with Politecnico di Milano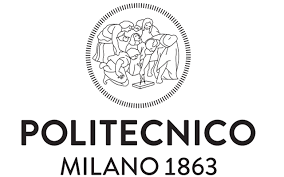 Event Details

Da Gio 9 Dic 2021 a Ven 21 Gen 2022

PoliTech Stories: A series of events to tell the stories of illustrious Politecnico di Milano professors and alumni who, in the nineteenth and twentieth centuries, stood out for their revolutionary contributions to engineering, architecture and design, worldwide; projects and inventions that went beyond the borders of Milan and became part of the way we live, move and experience everyday life on an international level.

In this three-part series presented by the Istituto Italiano di Cultura Toronto, in collaboration with the Politecnico di Milano, faculty members will share their expertise on Nobel laureate Giulio Natta, on furniture and industrial designer Marco Zanuso, and – in the new year as part of the DesignTO line up – on Italian architect, industrial designer, furniture designer and artist Gio Ponti.

TUESDAY, NOVEMBER 9 | 12:30PM EST

Giulio Natta and Polypropylene
Prof. Maurizio Masi
Professor of Applied Physical Chemistry

CLICK HERE TO WATCH THE RECORDING OF THIS WEBINAR

The story of the discovery of polypropylene is not a simple tale of scientific discovery. It is a story of crossing paths: Giulio Natta, professor of industrial chemistry at the Politecnico di Milano, and Pier Candiano Giustiniani, president of Montecatini, one of Italy's most notable chemical companies. Two individuals who valued each other so that they never came to speak familiarly to each other, as a sign of mutual respect. It is the story of how the polymerization of propylene was sought tenaciously with apparently unsatisfactory results, which would have led most researchers to abandon the goal. It is the history of Italy in the 1950s, painfully emerging from the war, a country motivated by a great desire to do and to gamble on the future. In fact, within three years of discovering polypropylene, the first production plant was set up in Ferrara. The legacy they left us is a chemical product that, on its own, contributes 0.15% to the gross domestic product of the world.

THURSDAY, DECEMBER 9 | 12:30PM EST

Marco Zanuso: Landscape, Architecture and Design
Prof. Luciano Crespi
Professor of Design

PLEASE NOTE: THIS WEBINAR WILL BE PRESENTED IN ITALIAN

CLICK HERE TO REGISTER FOR THIS WEBINAR

It was Gio Ponti who described him as "the most reckless of architects" in 1952 when discussing his design for a house in Via Gorizia, the façade of which features fulget panels with abstract drawings by the painter Gianni Dova. Zanuso was not yet forty years old at the time. Still, he already had the hallmarks of a brilliant experimenter, able to measure himself against the complexity and evolution of the world of design and its "production techniques" and, at the same time, practice collaboration between architects and artists.

Zanuso explores, in advance, themes that are today considered strategic. Particularly that of the relationship between architecture and landscape addressed in a 1962 challenging essay and to which it is necessary to return. Although his fame, even on an international level, is due above all to his works in the field of industrial product design and the use of complex methods in the management of architectural projects, in the last twenty years the most attentive critics have finally highlighted his greatness as a cultured and innovative architect, endowed with a non-dogmatic vision of the problems he was called upon to tackle, with traits of uniqueness in the panorama of figures who worked in the second half of the 20th century.

FRIDAY, JANUARY 21, 2022 | 12:30PM EST

DesignTO 2022

Gio Ponti: The Hyper-Italian
Prof. Fulvio Irace

CLICK HERE TO REGISTER FOR THIS WEBINAR

Gio Ponti (1891-1979) was the emblem of Italy rising from the ashes of war, powerfully regaining a first rank position in postwar international architecture.

Post-1968 architectural discourse has been deeply influenced by the very idea that architecture should be anti-capitalist; Ponti has been described by scholars as an aesthete not interested in politics. His name has been reestablished as the inventor of "Made in Italy", gaining an international audience, as witnessed by two major exhibitions: "Tout Ponti" (Mad, Louvre Paris – 2018) and "Gio Ponti: amare l'Architettura" (Maxxi, Rome – 2019).

Ponti began working at a very young age as an art director for the renowned Richard Ginori porcelain factory: from that point on, he never stopped exercising his incredible creative abilities in all the fields that opened up to his inexhaustible imagination: the decorative arts, design, furniture, fine art and architecture – from his first work for Tony Bouilhet – the villa L'Ange Volant, in Garches, to the Pirelli Tower (the first skyscraper in Italy), the Istituto Italiano di Cultura in Stockholm and the Taranto Cathedral. Equal was his prodigious industriousness in the fields of communication and information: in 1928 he founded the journal Domus, leaving it in 1941, returning to it 20 years later and continuing to direct it until his death. He was a prolific writer who used all of the mass media's potential to disseminate his love of architecture, celebrated in his most famous book In Praise of Architecture (1957). With his tireless activism, he became an advocate of Italian creativity around the world.

Ponti believed in the redeemable value of art as an expression of a spirit of sharing among peoples, attempting to create a common market for world art, a universal tool of conciliation between peoples.

The Istituto Italiano di Cultura would like to thank the Gio Ponti Archives for the use of their images.
Time

December 9 (Thursday) 12:30 pm - January 21 (Friday) 1:30 pm