"By now, most of you have become experienced banana bread bakers, seasoned pizzaioli, fresh gnocchi masters and work-from-home multitaskers."
You've probably stood in line for toilet paper and have felt disgruntled when your online grocery order arrived with half the items missing, including flour. You've also likely celebrated Easter and Mother's Day on a Zoom video call and perhaps watched Sunday mass on Facebook Live.
For others, this pandemic was anything but a time to sit back and smell the proverbial roses. Loved ones were lost, businesses dwindled along with stable jobs and the emotional and physical well-being of our healthcare workers suffered a serious blow. The overwhelming wave of COVID-19 cases in Montreal's long-term care centres exposed abhorrent, systemic flaws. Many felt that Mother Nature was speaking to us—that globalization and the frantic pace of our movements, communications and technology, coupled with a bottomless consumer culture, was all coming to a head.
Vanda Marcella Labricciosa is an 85-year-old widow who lives by herself in midtown Toronto. In pre-pandemic times, her days were filled cooking for family, visiting with friends and participating in activities at the local Italian community centre.
She would get her hair and nails done every two weeks. Once strict social distancing and lockdown measures were implemented in Ontario in mid-March, the senior was forced indoors, spending her days watching the news on RAI and stockpiling pasta and potatoes.
"I have two refrigerators, one freezer and a cantina, and it's still not enough," says Labricciosa. "I'm a mother, a grandmother and a great-grandmother. I need to feed all my family. I also stocked up on flour so I could make my own pasta."
No nation has been more sublimely and often beautifully transformed by the COVID-19 lockdown than Italy. Living through the pandemic and being the first hardest hit nation after China took its toll on all levels of society in Italy.
The political scenario, which was a minefield to begin with, became difficult to track as central government made its ongoing decrees and tried to negotiate for more emergency funds with the European Union, whilst regional governments took different measures to contain the spread. One common factor we saw north to south and east to west, was the effective shutdown of businesses, a forced lockdown in primary residences and thus the effective emptying of cities from their public squares to their infrastructure.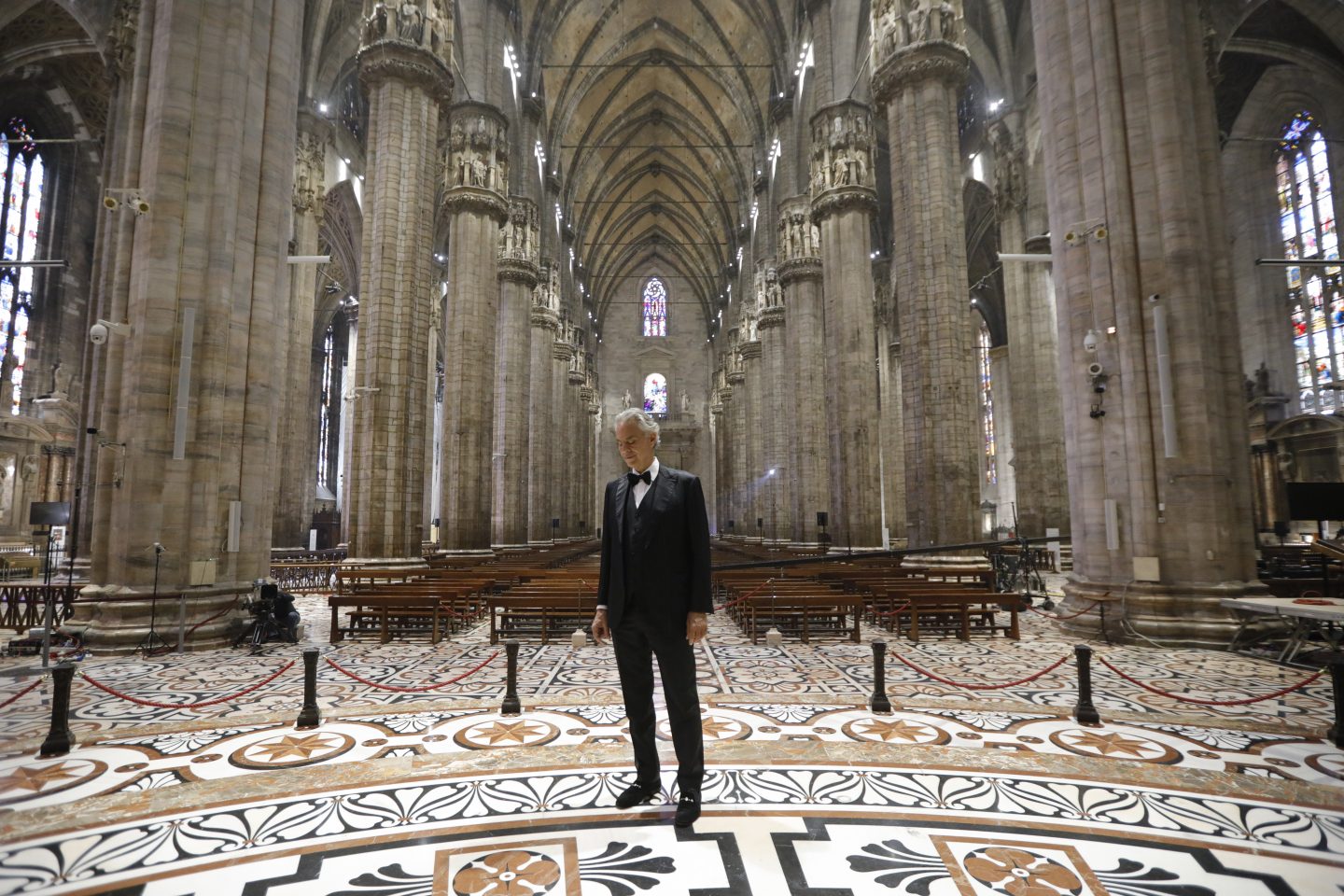 The country's most iconic landmarks had never been so hauntingly beautiful, from the empty Spanish Steps to a visitor- free Trevi Fountain in Rome; a vacant Piazza San Marco in Venice, where the pigeons and seagulls enjoyed free reign; down the miles and miles of empty coastlines in Sardinia and Sicily; to sightings of dolphins popping up from the Strait of Messina, all the way to Friuli Venezia Giulia in the Gulf of Trieste.
Spaghetti alla Puttanesca
An all-time classic of Italian cuisine, spaghetti alla puttanesca is a delicious and easy recipe from the Campania and Lazio regions.
The origins of the dish, as its name indicates, are often associated with the oldest profession in the world. It is said that prostitutes invented the sauce to lure customers with its powerful aroma. Some attribute it to the culinary fantasies of famous Italian actor Antonio De Curtis, better known as Totò. No matter how it got its name, this light, yet highly flavourful tomato sauce mixed with capers, black olives and anchovies is very simple to make.
Stay in the loop
Receive weekly giveaways and updates