ANSA – Tre persone fermate: 'Hanno ammesso di non aver attivato il freno volontariamente'. La sindaca: 'La tragedia si poteva evitare'. Trovato nei boschi il secondo forchettone
La svolta è arrivata quasi all'alba, dopo una notte di interrogatori serrati e, a tratti, anche tesi e drammatici. A tre giorni dalla tragedia del Mottarone, il crollo della cabina della funivia in cui sono morte quattordici persone, tra cui due bimbi, ci sono tre fermati.
---
Italian cable car brakes 'tampered with', say prosecutors
TheGuardian – Crash investigators say emergency brakes had been deactivated to avoid disruptions to service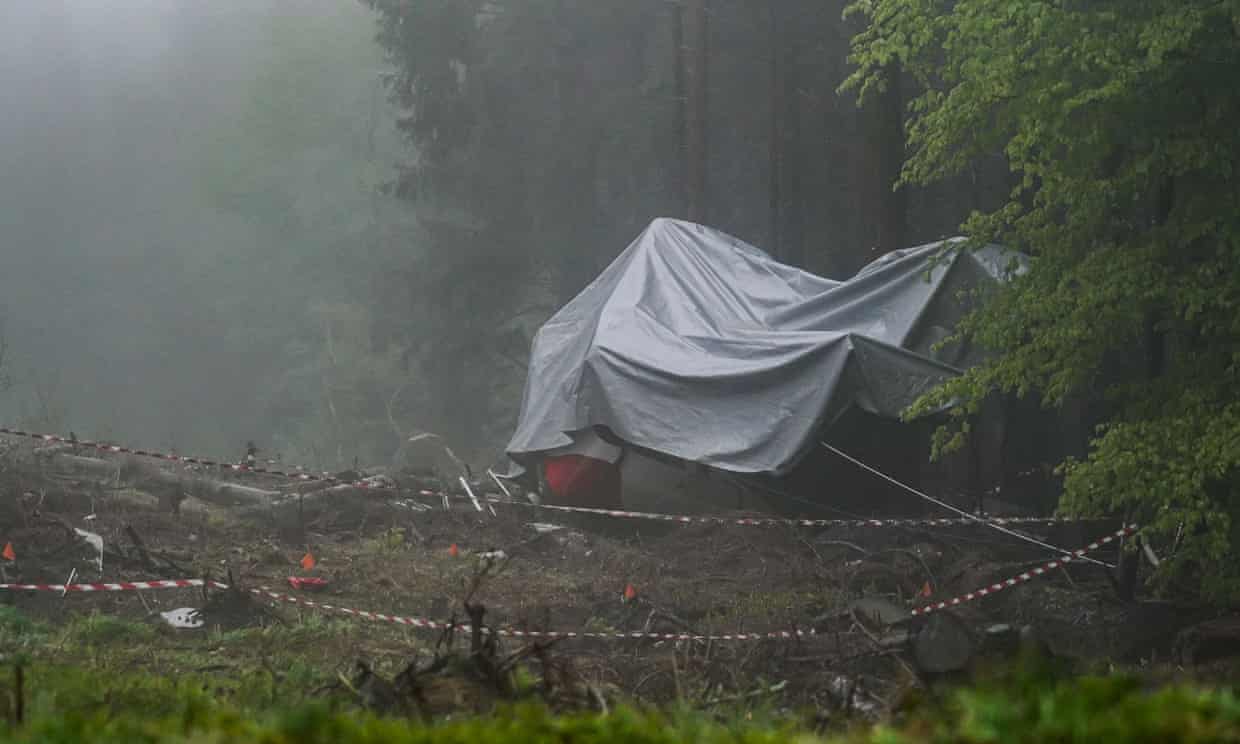 The emergency brakes on a cable car that crashed in northern Italy on Sunday, killing 14 people, had been "tampered with", prosecutors said as three people were detained early on Wednesday morning.
The three people detained, who include the owner of the firm that manages the Stresa-Mottarone aerial tramway near Lake Maggiore in the Piedmont region, are alleged to have made a "conscious gesture" by "tampering" with the emergency brakes in order to "avoid disruptions" to the cable car service, Ansa reported, citing the chief public prosecutor, Olimpia Bossi.
The cable car system had "anomalies" since resuming service in late April, it said. "The [cable car] had been travelling in that way for several days and had made several trips," Bossi said.
---
Mottarone: Cable car falls on Italian mountain and tumbles down slope, killing at least 14 people
SkyNews – Some 14 people have died after a cable car plunged to the ground near Lake Maggiore in northern Italy, and then tumbled down the slope. The capsule fell near the summit of the Mottarone mountain at about midday (11am BST), Italy's mountain rescue service said.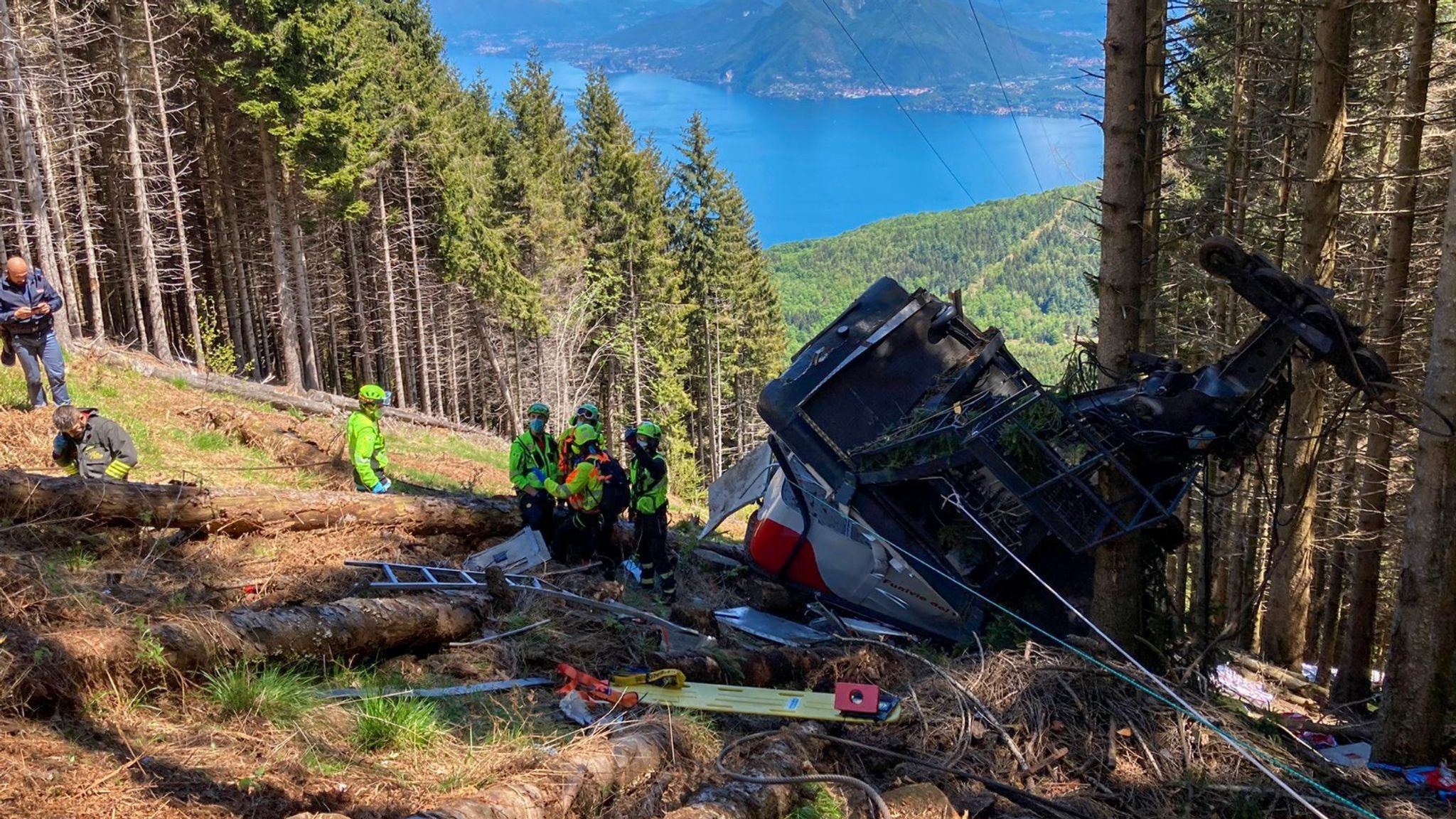 ---
At least 14 killed as Italian cable car plunges into woodland
CNN – At least 14 people have died from a cable car accident in northern Italy on Sunday, according to officials. A spokesperson for the National Alpine Speleological Rescue Corps, which is leading the rescue operation, said a cable snapped Sunday morning when a group was riding in a Stresa-Mottarone cable car from the Lido di Stresa piazza on Lake Maggiore to the nearby Mottarone mountain in the Piedmont region. The car was completing its 20-minute voyage, some 1,491 meters (4,891 feet) above sea level at the top of the mountain, when the cable broke 300 meters (984 feet) from the top of the mountain, according to Italian news agency ANSA. The car then crashed into a wooded area with no direct road access.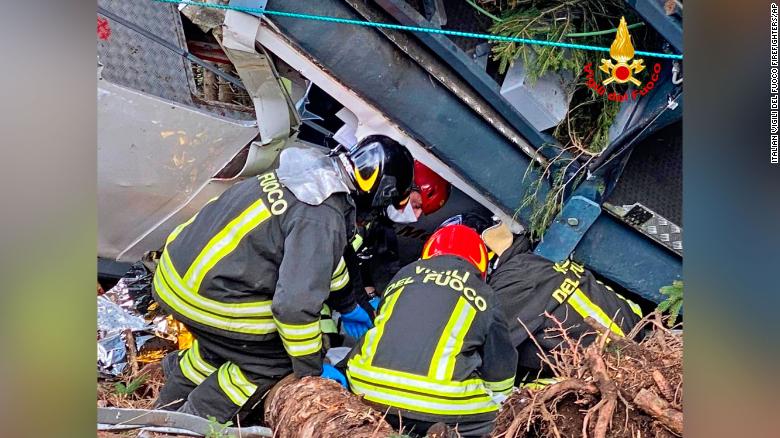 ---