CBC – Quebec chef Jessica Rosval honoured in 2021 Guida dell'Espresso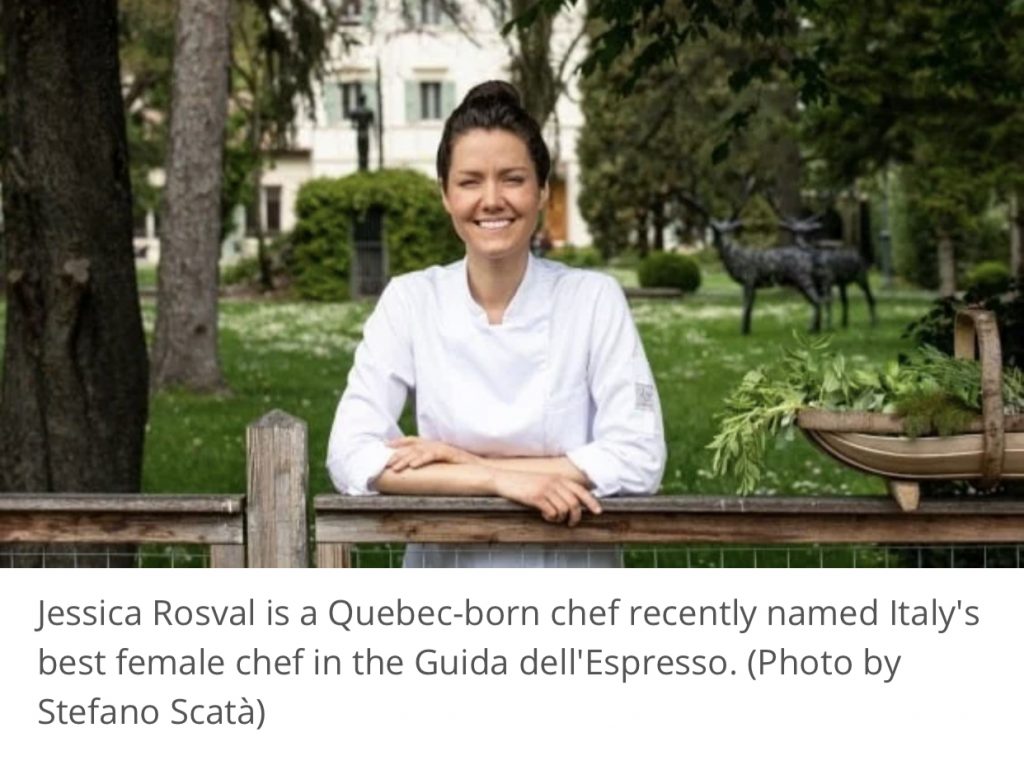 A Quebec chef is making a name for herself in the international culinary world.
Jessica Rosval, 35, has been named female chef of the year in the Guida dell'Espresso — a yearly publication that is considered the definitive guide to the best restaurants in Italy.
While she's found success working at Massimo Bottura's deluxe bed and breakfast in Modena, the Casa Maria Luigia, Rosval got her start in Montreal.
---
Jessica Rosval, cuoca dell'anno: "Mi sono buttata senza paracadute nella cucina italiana"
La Repubblica – La chef di Casa Maria Luigia, dal 2013 nella squadra di Massimo Bottura, è passata da capo partita degli antipasti a resident del B&B più in voga del momento. A lei va il premio Bellavista della Guida dell'Espresso 2021.
---