One of the biggest sporting events in the world kicks off Friday
CBC – Soccer's European Championship is, basically, the World Cup except a few teams smaller and only for European countries. Like the World Cup, it typically takes place every four years, but Euro 2020 was postponed by a full year due to the pandemic. It's finally ready to kick off Friday, when Turkey plays Italy in Rome. Here are some things to know about the month-long, 24-team tournament to decide European soccer supremacy:
Four of the top five countries in the FIFA world rankings are here. No. 3 Brazil is missing, but you'll see top-ranked Belgium, reigning World Cup champion France (No. 2), England (4) and defending Euro champ Portugal (5). In 2016, Portugal's Eder scored in extra time of the final vs. France to give his country its first Euro title. Cristiano Ronaldo scored three goals in that tournament, including two in the knockout stage. At 36, this could be his final Euro.
11 different countries are hosting matches. This was planned before the pandemic, as a way to mark the 60th anniversary of the tournament. Each of the six groups will play their matches in two locations. The top two teams in each group and the four best third-place teams advance to the single-elimination round of 16, which will be held in seven different cities. The quarter-finals are in Munich, St. Petersburg, Rome and Baku, Azerbaijan. The semifinals (July 6 and 7) and final (July 11) will be played at London's Wembley Stadium.
Fans will be in attendance, to varying degrees. How many depends on local restrictions. Budapest is the only host allowing close to a full stadium (theirs should have more than 60,000 fans). Baku and St. Petersburg are going for around half. Copenhagen and Seville will try for about a third, and the rest are planning for 20-25 per cent capacity.
---
Europei 2021, il calendario completo: dalla fase a gironi alla finale
Skytg24 – Si parte con l'Italia che inaugura la competizione contro la Turchia a Roma l'11 giugno alle 21, l'atto conclusivo è a Londra allo stadio Wembley l'11 luglio, sempre alle 21. Una competizione che vedrà 24 partecipanti suddivise in sei gruppi. Poi la fase ad eliminazione diretta a partire da sabato 26 giugno con gli ottavi di finale.
È l'Italia di Roberto Mancini ad inaugurare gli Europei di calcio: la nazionale azzurra aprirà i giochi allo stadio Olimpico di Roma contro la Turchia alle 21 per il primo match del girone A. Seguiranno tutte le altre partite dei sei gironi in cui sono suddivise le 24 squadre partecipanti. Dal 26 giugno la fase ad eliminazione diretta con gli ottavi, fino alla finalissima di Wembley del prossimo 11 luglio sempre alle 21: ecco il calendario completo degli Europei che saranno in diretta su Sky Sport con  tutti i 51 match, di cui 24 in esclusiva.
---
A betting guide to the UEFA European Championship, from favorites to long shots
Washingtonpost – Few events get the betting juices flowing more than an international soccer tournament, and Euro 2020 is no exception. The continental tournament begins Friday and continues through July 11, and there are plenty of angles to consider before making your bets. Here's an overview of the favorites, the long shots and some useful things to consider.
---
TSN and CTV deliver complete live coverage of UEFA EURO 2020
TORONTO (June 7, 2021) – Europe's biggest soccer stars hit the pitch this summer for UEFA EURO 2020 and CTV and TSN are Canada's home for every match. The tournament airs June 11–July 11, kicking off with Turkey facing Italy on Friday, June 11 at 2 p.m. ET on TSN.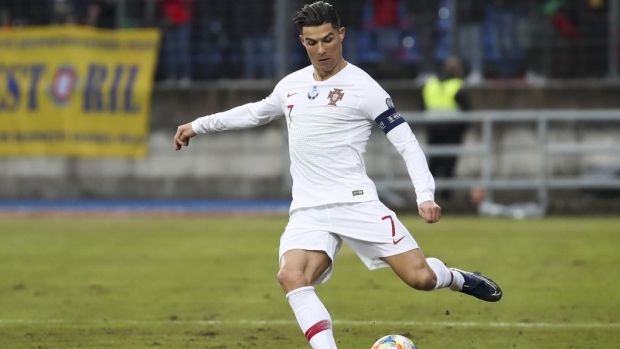 Along with complete live coverage of every game, TSN delivers pre-game shows and post-game analysis and opinion, featuring all the latest news, highlights, and reaction from the tournament that shines the spotlight on Europe's brightest stars of the beautiful game. TSN wraps up the action every matchday with a 30-minute UEFA EURO 2020 highlight show along with a Match of the Day encore in primetime. CTV delivers Saturday and Sunday matches throughout the tournament.
TSN's coverage is hosted by Luke Wileman alongside TSN soccer analyst Steven Caldwell, former Canadian Men's National Team captain Julian de Guzman, and Canadian Women's National Team star Janine Beckie. TSN's Matthew Scianitti provides a series of essays on key storylines during UEFA EURO 2020, and SPORTSCENTRE and BarDown host Daniel Zakrzewski contributes daily news updates for TSN's coverage on broadcast and social media.