The Guardian – Mancini critical of Italy v Spain semi-final at Wembley: "Very unfair"
---
Italy vs Spain at Euro 2020: The lowdown
Theathletic – Italy and Spain will face off in the first semi-final of Euro 2020 on Tuesday evening.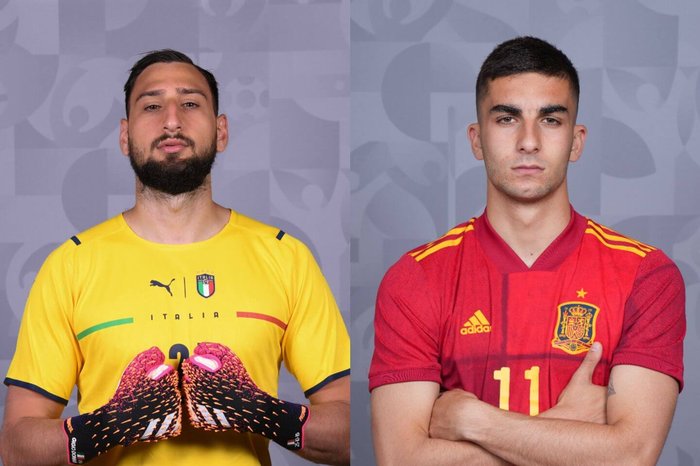 Italy and Spain will face off in the first semi-final of Euro 2020 on Tuesday evening.
Italy advanced to the semi-final after an intense 2-1 win over Belgium. Spain, meanwhile, beat Switzerland 3-1 on penalties. after playing out a 1-1 stalemate over 120 minutes.
The winner will face either England or Denmark in the final at Wembley on Sunday, July 11.
---
Only 4 teams remain at Euro 2020, which is headed to Wembley
CTVnews – LONDON The European Championship is coming to Wembley Stadium for the final three games of the tournament. Italy will take on Spain on Tuesday in the first semifinal match and Denmark will face England on Wednesday in the other. The Euro 2020 final is scheduled for next Sunday.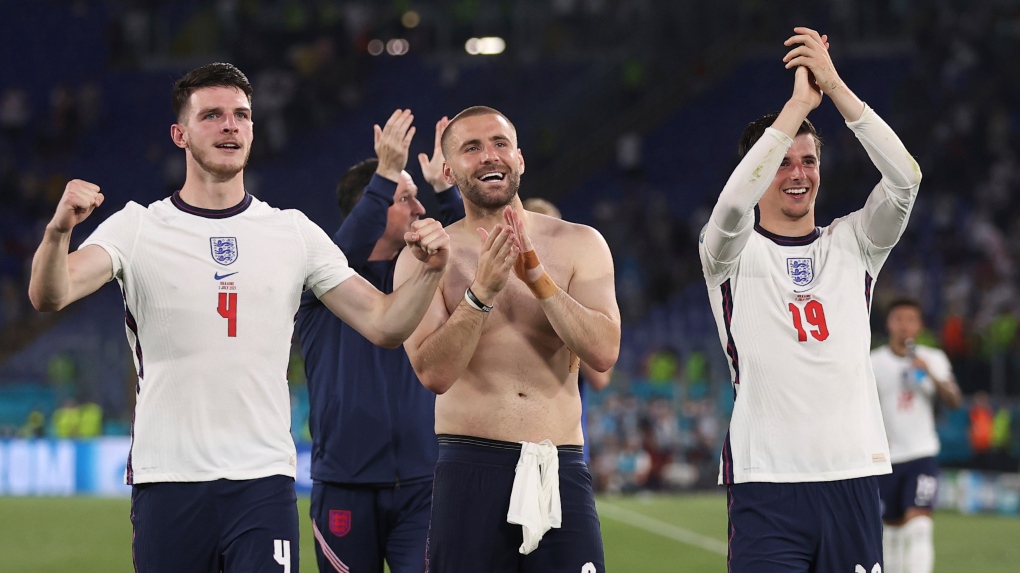 ---
Europei: l'Italia si gioca la finale con la Spagna a Wembley
ANSA – Azzurri puntano sul bomber Immobile, che ha voglia di riscatto. Le probabili formazioni.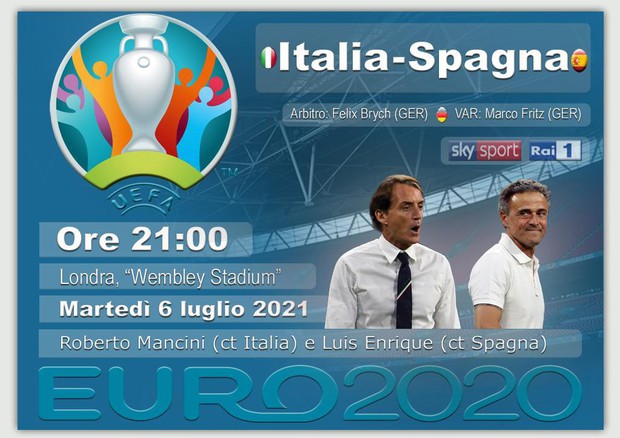 Novanta, o 120′, separano l'Italia dalla finale di Euro 2020, la quarta continentale della storia, la terza nel nuovo millennio. A Wembley gli azzurri sfidano la Spagna di Luis Enrique. Criticato dopo la partita contro il Belgio, Immobile va a caccia di rivincite.  Queste le probabili formazioni di Italia-Spagna, semifinale di Euro 2020 in programma domani, 6 luglio, alle 21 a Londra. 
ITALIA (4-3-3): 21 Donnarumma, 2 Di Lorenzo, 19 Bonucci, 3 Chiellini, 13 Emerson, 18 Barella, 8 Jorginho, 6 Verratti, 14 Chiesa, 17 Immobile, 10 Insigne. (1 Sirigu, 26 Meret, 15 Acerbi, 23 Bastoni, 24 Florenzi, 25 Toloi, 5 Locatelli, 12 Pessina, 16 Cristante, 20 Bernardeschi, 9 Belotti, 11 Berardi). All.: Mancini.
SPAGNA (4-3-3): 23 Unai Simon, 2 Azpilicueta, 12 Eric Garcia, 24 Laporte, 18 Jordi Alba, 8 Koke, 5 Busquets, 26 Pedri, 11 Ferran Torres, 7 Morata, 19 Olmo. (1 De Gea, 13 Sanchez, 3 Diego Llorente, 4 Pau Torres, 6 Marcos Llorente, 9 Gerard Moreno, 10 Thiago Alcantara, 14 Gaya, 16 Rodri, 17 Fabian Ruiz, 20 Traoré, 21 Oyarzabal). All.: Enrique.
Arbitro: Brych (Germania). 
---
Italia-Spagna agli Europei: come gioca l'avversario della nazionale in semifinale
Sky – Stasera la semifinale a Wembley. La squadra di Luis Enrique proverà a contenderci il possesso del pallone e sfruttare le connessioni tra i centrocampisti e gli attaccanti.
Per il quarto Europeo consecutivo l'Italia incontrerà la Spagna in una partita della fase a eliminazione diretta. Una squadra arrivata in semifinale con un percorso abbastanza strano, dal punto di vista dei risultati, in cui nei 90 minuti ha battuto solo (largamente) la Slovacchia, pareggiando le prime due partite contro Polonia e Svezia e finendo ai supplementari contro Croazia e Svizzera. Ribaltando il problema, si potrebbe dire anche che allo stesso modo la Selección di Luis Enrique è ancora completamente imbattuta in questo torneo, così come l'Italia.
---