NewYorkTimes – Italy's run to the final of Euro 2020 has, in many ways, highlighted a drastic shift in the country's soccer culture. Roberto Mancini's team is young, vibrant and adventurous, designed around a slick and technical midfield and imbued with a bright, attacking style.
---
Italy 1-1 England (aet, 3-2 on pens): Euro 2020 final at Wembley player ratings
Gianluigi Donnarumma was commanding in the shootout while Mason Mount struggled to impose his creative influence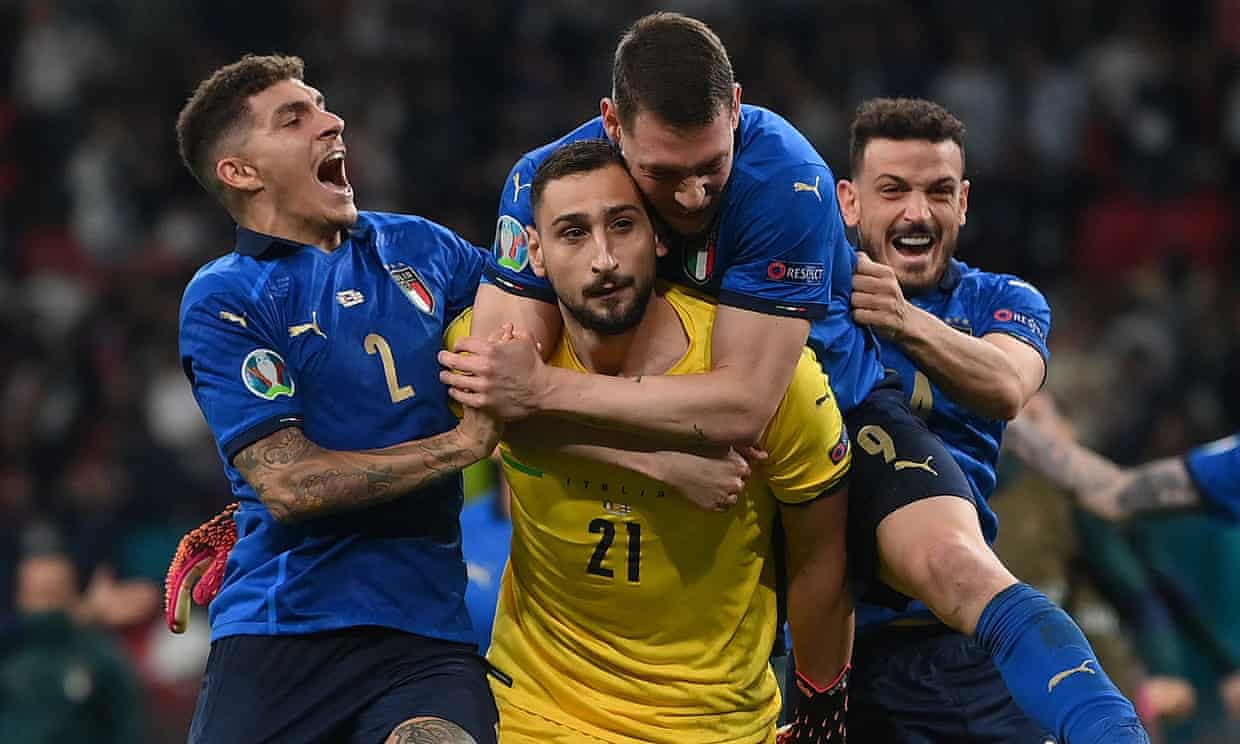 ---
Italy wins Euro 2020, beats England in penalty shootout
CTVNews – Italian soccer's redemption story is complete. England's painful half-century wait for a major title goes on. And it just had to be because of a penalty shootout. Italy won the European Championship for the second time by beating England 3-2 on penalties on Sunday. The match finished 1-1 after extra time at Wembley Stadium, which was filled mostly with English fans hoping to celebrate the team's first international trophy since the 1966 World Cup.
---
Italia, trionfo e triplo salto nel ranking: con Mancini da 20° a 4° posto!
Gazzetta dello Sport – Azzurri mai così in alto da settembre 2013. Davanti restano Belgio, Brasile e Francia. Inghilterra e Argentina rispettivamente quinta e sesta.
---
Italia, il calcio è tornato a casa
Corriere dello Sport – Football came home! Il calcio è tornato a casa. Nostra, però. L'ultimo pallone ha preso la strada per l'Italia, quella giusta, la più giusta: siamo di nuovo campioni d'Europa e dopo 53 anni. È tutto così meraviglioso. Abbiamo meritato questo trionfo, abbiamo battuto tutto e tutti, 70mila inglesi, la famiglia reale, l'Uefa, gli scettici, l'ottimismo britannico, Boris Johnson.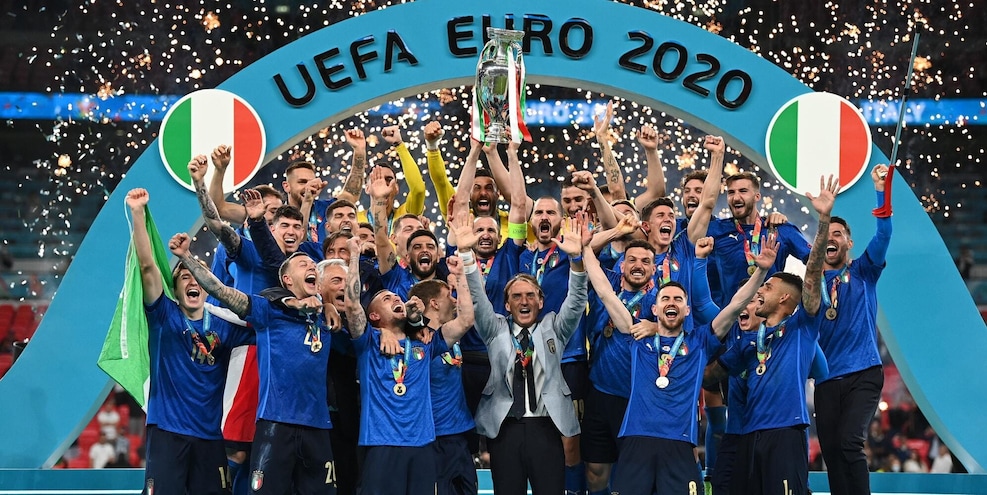 ---
---