Certains spectacles et capsules de italfestMTL sont disponible sur la chaîne YouTube. Vous trouverez les liens direct ici bas. Partagez avez vos amis et vos proches. Appuyons ensemble les artistes de la communauté italo-canadienne.
Some of italfestMTL's shows will remain on our YouTube Channel. See the links below. Share them with your friends and family. Help us support the artists of the Italian-Canadian community.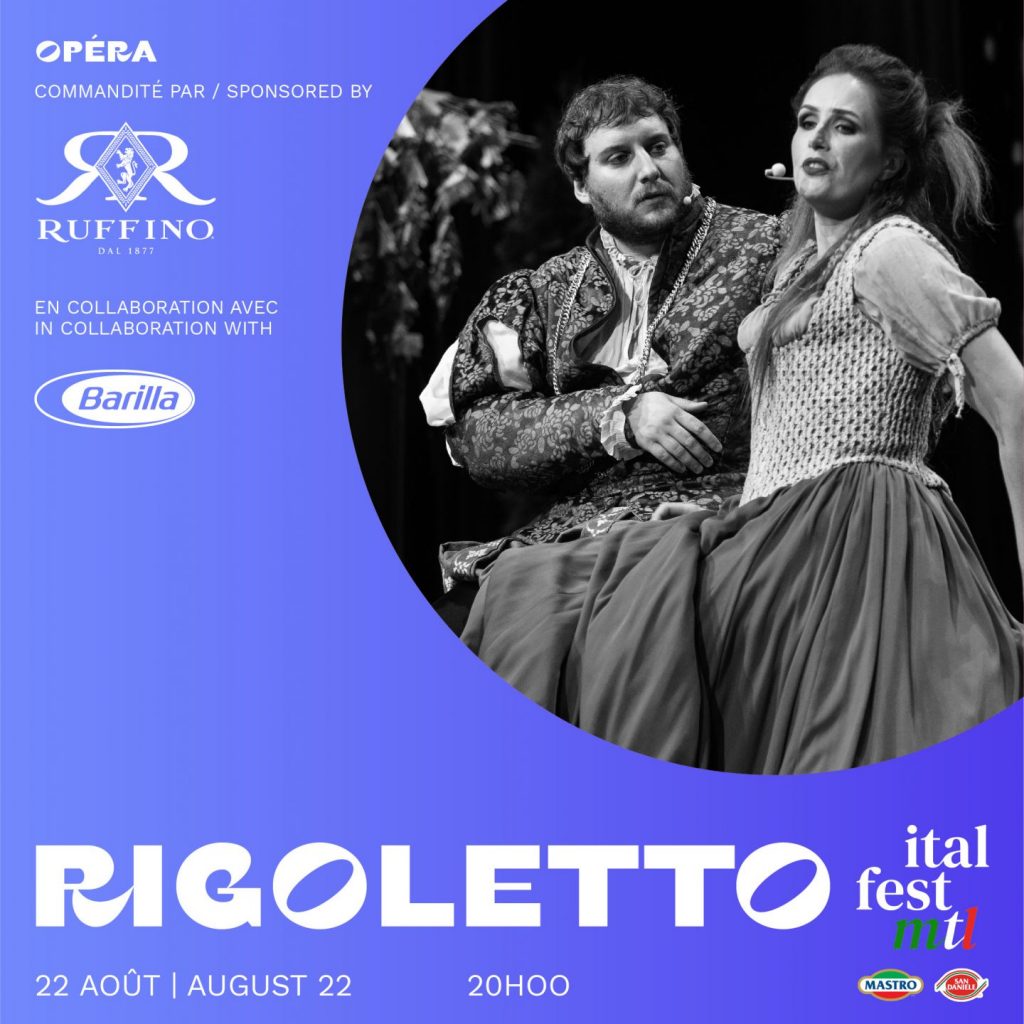 OPÉRA RIGOLETTO
L'opéra sera disponible en ligne jusqu'au 21 octobre 2021. Ne manquez pas cette chance!
The opera will be available online until October 21st, 2021. Do not miss your chance to see it!
---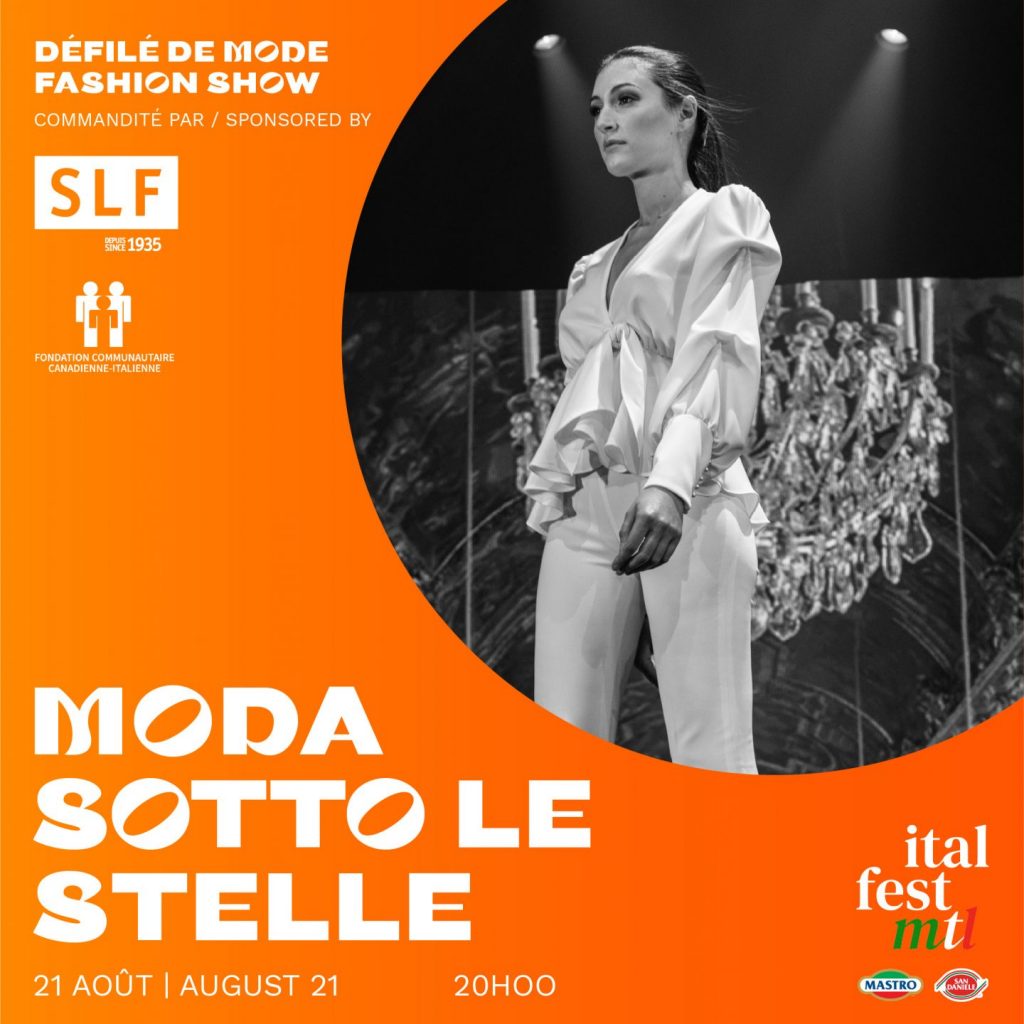 DÉFILÉ DE MODE
FASHION SHOW
L'incontournable défilé Moda sotto le Stelle qui vous fera découvrir le talent des stylistes italo-canadiens.Discover the talent of Italian-Canadian designers through our infamous fashion show Moda sotto le Stelle.Cliquez ici | Click here
---