Washingtonpost – TIRANA, Albania — José Mourinho had described Roma as "a giant club" lacking a trophy room to match the team's social dimension and passionate fan base.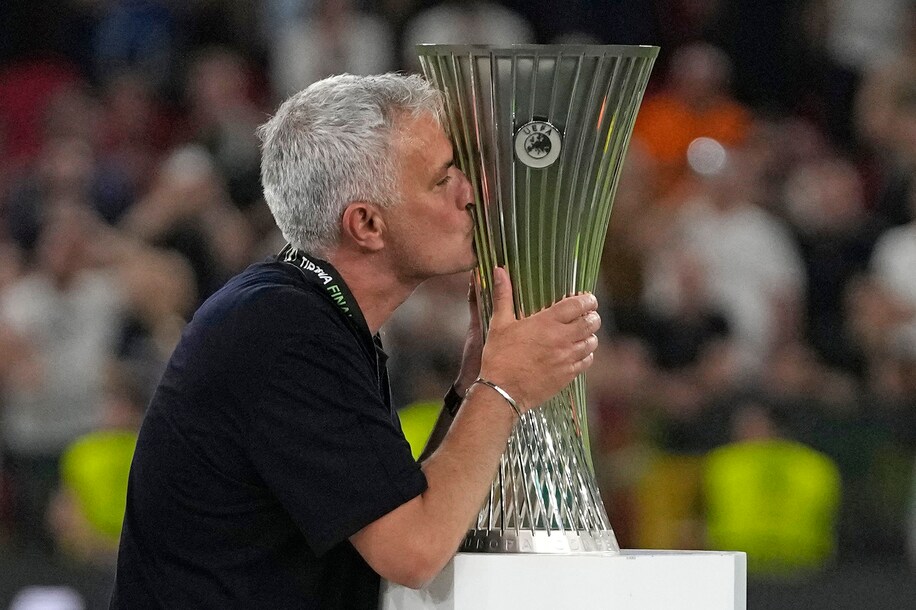 Well, the Giallorossi claimed their first European title in more than six decades Wednesday to crown Mourinho's first season coaching in the Italian capital.
Nicolò Zaniolo scored in the first half, goalkeeper Rui Patrício made some big saves in the second and Roma beat Feyenoord 1-0 to win the inaugural edition of the third-tier Europa Conference League.
"Today wasn't work, this was history," Mourinho said. "Either you write it or you don't and we wrote it. I've been at Roma for 11 months and I realized the moment I arrived what it meant — that they were waiting for this."
It's Roma's first European trophy since winning the 1961 Inter-Cities Fairs Cup — a tournament considered to be the precursor to the UEFA Cup and Europa League. It's also the first title of any kind for Roma since winning the 2008 Italian Cup.
"Now we've got to celebrate — a lot," said Roma captain Lorenzo Pellegrini. "But then we've got to keep going. A real team wins then comes back even stronger than before."
Besides the few thousand Roma spectators inside the small National Arena in Tirana, some 50,000 fans watched the game on giant screens at the Stadio Olimpico in Rome. At the final whistle, the fans at the Olimpico celebrated on the pitch waving banners and chanting the team's songs
There were violent clashes in Tirana between fans of both clubs ahead of the final, and dozens were deported back to Italy.
Two separate groups of Dutch and Italian fans clashed with police on Tuesday in the city, injuring 19 officers and five Albanian civilians. One police officer was injured from a knife attack, authorities said. Three Italian fans and two Dutch supporters were also injured.
---
Roma, Spinazzola: "Vittoria stupenda, ringrazio i tifosi"
Corriere dello Sport – Le parole dell'esterno giallorosso dopo il trionfo in Conference League: "Da un mese e anche durante l'infortunio mi hanno dato sempre affetto. Sono stati fantastici".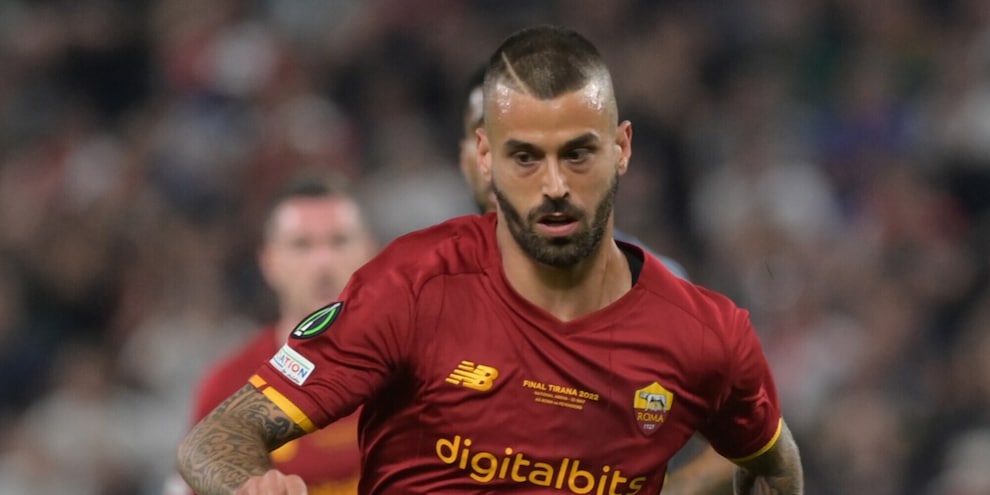 TIRANA (Albania) – "Di cosa parliamo? La Roma è campione, questo è l'importante. È una cosa grandissima e stupenda. Ci godiamo questa bellissima gente". Sono le parole di Leonardo Spinazzola a Sky dopo il trionfo della Roma nella prima finale della Conference League grazie alla vittoria contro il Feyenoord. L'esterno giallorosso ha ringraziato tutti i tifosi per il supporto durante la sua lunga assenza dopo l'infortunio allo scorso Europeo: "Da un mese e anche durante l'infortunio mi hanno dato sempre affetto. Sono stati fantastici come sempre. Abbiamo portato a casa la finale, questo è importante".
---
Roma-Feyenoord: 1-0 gol di Zaniolo. il trionfo di Mourinho in Conference League
Gazzetta dello Sport – Grazie Roma e grazie Mou. La Conference vale per tutti: Italia, club e città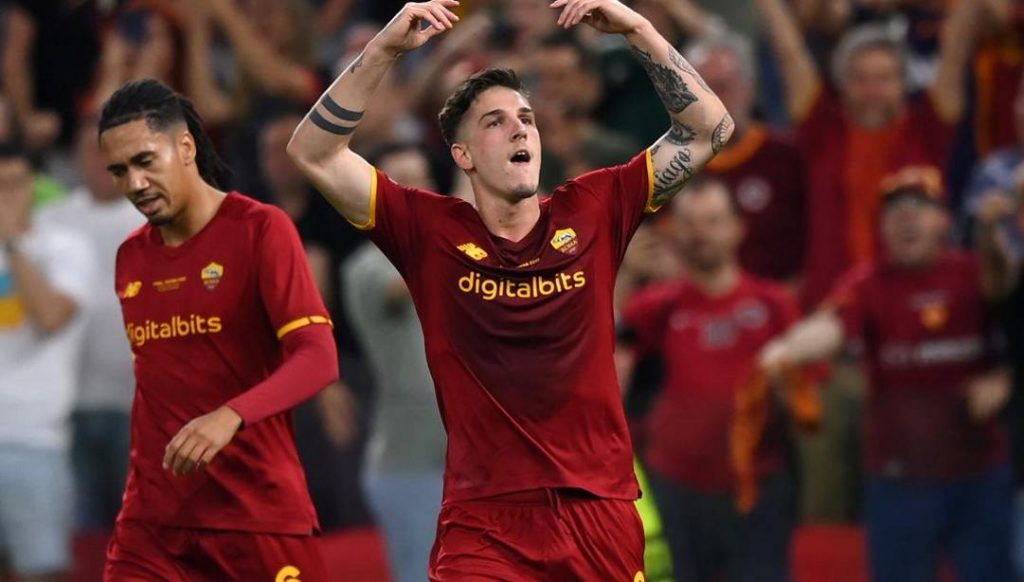 Questa Conference non è la Champions, ma la vittoria dei giallorossi dimostra che con le idee, il cuore, la voglia, il nostro calcio può togliersi grandi soddisfazioni.
"Dimmi Josè, che ci fa sentire amici anche se non ci conosciamo, dimmi Josè… Grazie Roma che ci fai piangere abbracciati ancora". Grazie Roma, insieme a Roma Roma Roma, l'inno più bello mai scritto per una squadra di calcio, fu composto da Venditti nel 1983 per festeggiare il secondo scudetto giallorosso. A distanza di quasi 40 anni può essere cantata in una versione dedicata a Josè Mourinho, il tecnico che ha riportato una Coppa europea in Italia dopo 12 anni e nella bacheca della Roma 61 anni dopo la Coppa delle Fiere.