PIQUE NewsMagazine – The shoe project adds Whistler donations to online auction, running until Nov. 14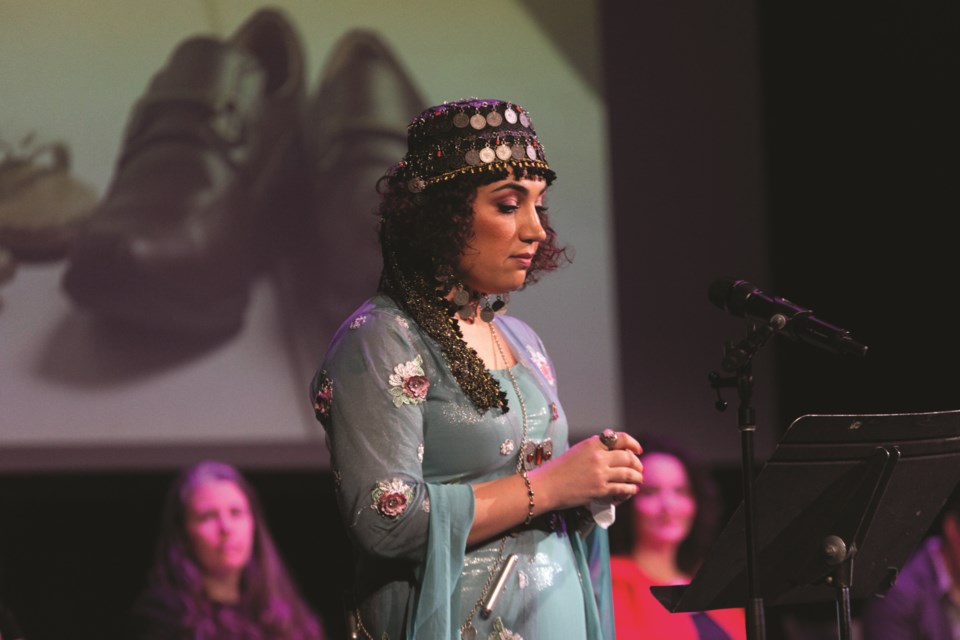 There's a good reason Stella Harvey was attracted to The Shoe Project.
The Whistler author and founder of The Whistler Writers Festival (and 2022 Whistler Citizen of the Year) wrote a book, The Brink of Freedom, about the experience of immigrants desperate to flee to Greece and the hardships of their journey. (And she was born in Cairo, Egypt before her family moved to Calgary when she was a child.)
"It's a really important topic for me, having done so much research for my second book," she says. "It's a really cool way to have people tell their stories."
The project, marking its 11th year, is a Canadian charity that helps immigrant women write, and perform, their stories told through a pair of shoes.