Smithsonian Magazine – As more activists target famous artworks, museums tighten security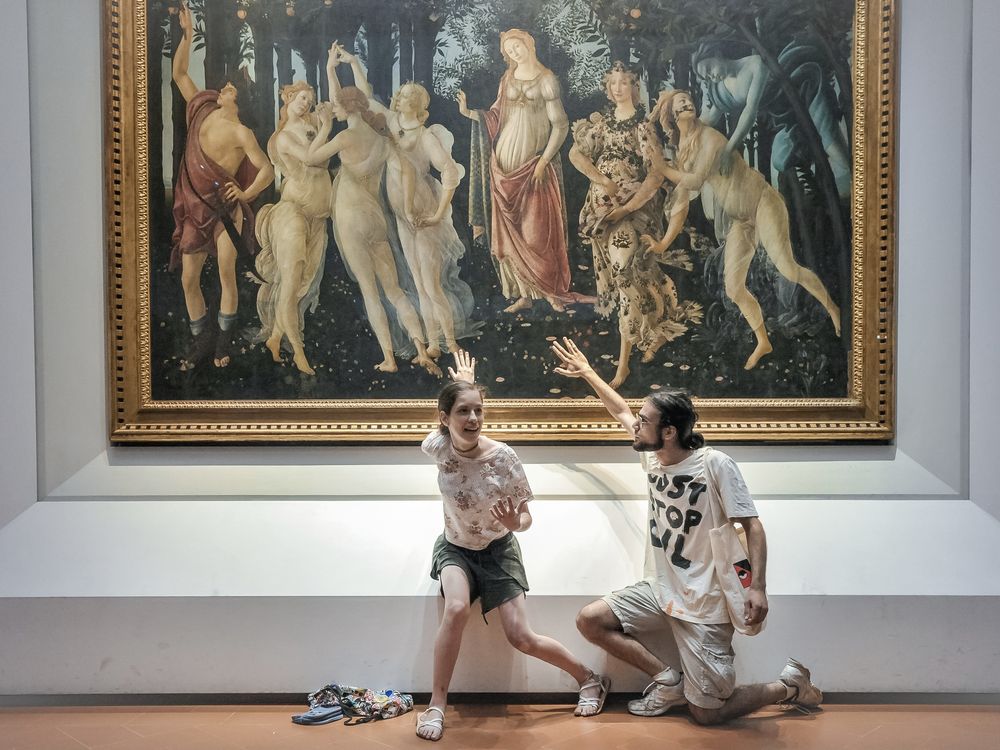 In Italy's museums, art enthusiasts can view iconic works like Sandro Botticelli's The Birth of Venus, Michelangelo's Davidand Leonardo da Vinci's The Last Supper. Soon, that could become a little more expensive.
Italy's Ministry of Culture is considering increasing the cost of admission to its museums, according to a statement from Minister of Culture Gennaro Sangiuliano. The consideration is a response to climate protests that target fine art.
"The continuous attacks and offenses that are increasingly occurring and damaging our artistic and cultural heritage require us to rethink and reinforce their level of protection," Sangiuliano says, per Forbes' Rebecca Ann Hughes. "[These attacks] lead us to take immediate measures, starting with covering all the paintings with glass."