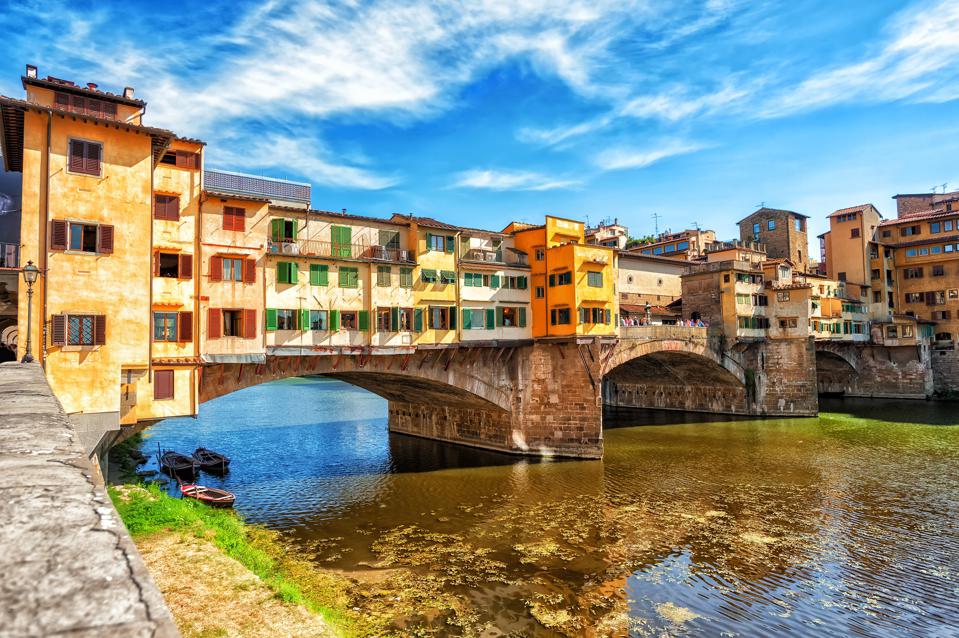 Rebecca Ann Hughes Contributor to Forbes – A US tourist has received a hefty fine after trying to drive across one of Italy's most famous bridges.
The Californian man attempted to cross Florence's Ponte Vecchio in a rental car.
The Ponte Vecchio, an ancient bridge spanning the Arno River, is pedestrianized.
Driving across it is strictly forbidden and can land you a fine of over $500.
The 34-year-old American, who has not been named, was fined €500 ($543) for his error.
According to a statement from the City of Florence, the man attempted to cross the bridge in a rented Fiat Panda car. He was also caught driving without an international driver's license.
The tourist told police he was trying to find a parking space and wasn't aware he had driven onto the historic bridge, the statement said.
The Ponte Vecchio is a medieval bridge and one of the most important attractions in Florence.