by Deborah D'Addetta for Italy Segreta – While Naples has changed throughout the years–some may even say "cleaned-up"–there's one neighborhood where the city's spirit, its ammuina (cheerful confusion), hasn't been washed away. In Rione Sanità, fruit stalls overflowing with seasonal produce stand next to those selling budget packs of red underwear, vendors incessantly shout "FRUTTA FRESCA!", mopeds topped with the Neapolitan version of a human pyramid zigzag between cars, and the walls continue to crumble somehow charmingly. In Rione Sanità, grandmothers chat in gossipy whispers on doorsteps while young kids (not necessarily related to said grandmothers) play made-up games in the streets. Rione Sanità is a neighborhood that just a few years ago tourists would have been scared to step foot in, but that today is on the tip of everyone's tongue.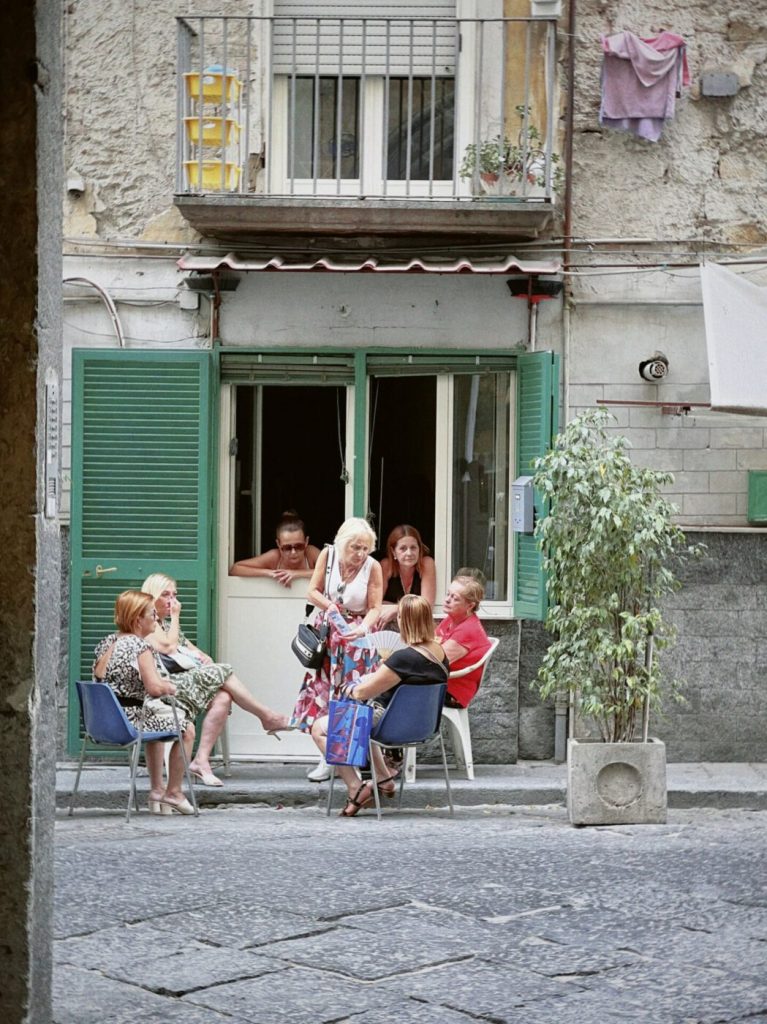 Close to the National Archaeological Museum of Naples, Rione Sanità is famous for Palazzo dello Spagnolo (known for its monumental double-ramp staircase, known as the "falcon's wing"), Palazzo San Felice (similar, but more modest) and the Borgo dei Vergini, which owes its peculiar name to a Greco-Roman past and a story of a local woman who attempted to seduce a chaste boy. As of 2022, the hypogea, including that of the Cristallini, is open to the public: the subterranean chamber dates back more than 2,300 years and was formerly used as a necropolis (part of a morbid side of the district that can also be found at Fontanelle Cemetery and the Catacombs of San Gaudioso).
Rione Sanità is strikingly Neapolitan, the spirit of the ancient city, and yet it's going through a renaissance: recent, buzzed-about openings like the hypogea, as well as Ciro Oliva's famed pizzeria Concettina ai Tre Santi, are bringing attention to the neighborhood, smoothing out its rougher edges. But locals, who are opening and/or helming these places, are doing so on their own terms–without watering down the neighborhood's character or forgetting its past.