Forbes – New Roma head coach Jose Mourinho has confirmed that Italy full-back Leonardo Spinazzola will be out for "a few months" with an Achilles injury. Spinazzola departed the Italy camp on Saturday, having sustained the injury during his nation's 2-1 win over Belgium the previous night. The 28-year-old had scans at Rome's Sant'Andrea Hospital, and it was established he had suffered a "subcutaneous rupture of the left Achilles tendon".
What has been said?
"We all feel sorry about the loss of our Spinazzola for a few months but that's football and we have to be ready to start next week," Mourinho said.
Spinazzola previously wrote on Instagram: "Unfortunately we all know what happened, but our Italian dream continues and with this amazing group of ours nothing is impossible.
"I can only say that I will be back soon — you can be sure of that!"
What happened?
Italy were leading 2-1 when Spinazzola pulled up while sprinting for the ball in the 79th minute.
The left-back immediately signalled to the bench that he needed to be substituted and was visibly upset as he left the pitch on a stretcher.
Chelsea's Emerson was his replacement for the game's closing stages.
---
Italy reveal Leonardo Spinazzola ruptured left achilles against Belgium
TheGuardian – Italy's left-back Leonardo Spinazzola suffered a ruptured achilles during the Euro 2020 quarter-final win over Belgium, the Italian Football Federation has announced.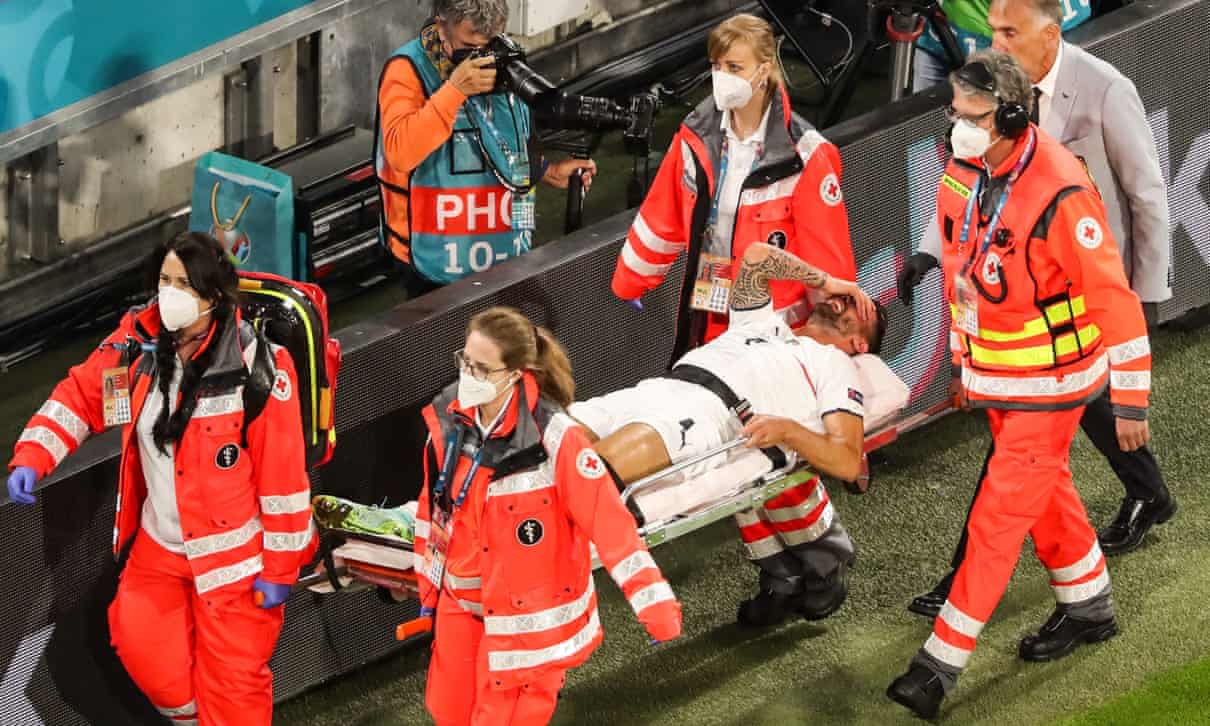 Spinazzola, who has impressed during the tournament, pulled up as he raced forward during the second half of Italy's 2-1 victory in Munich and was visibly upset as he was carried off. The Roma player, 28, underwent tests at the Sant'Andrea Hospital in Rome, and it was established he had suffered a "subcutaneous rupture of the left achilles tendon".
The Italian FA's president, Gabriele Gravina, said: "I felt very sorry for Spinazzola, because he had been giving so much to this team. I wish him the best of luck for a quick return, because not only is he a great professional, but he has also shown great personal qualities."
---
Spinazzola in Finlandia per operarsi: 'Andiamo avanti'
ANSA – Al terzino azzurro dovrà essere ricostruito il tendine d'Achille.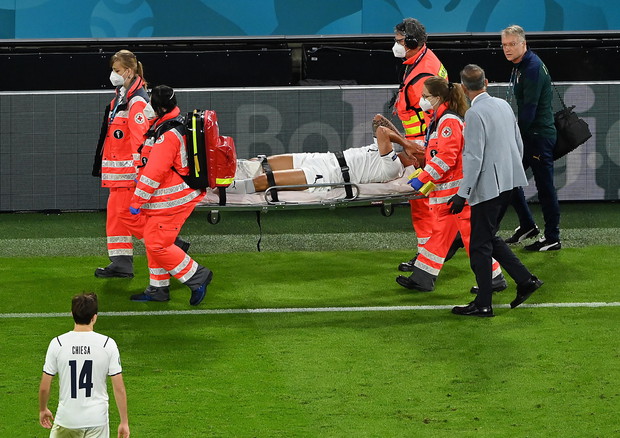 Leonardo Spinazzola è pronto a rinascere ancora una volta. Lo aveva fatto dopo l'operazione al crociato di tre anni fa e non vuole essere da meno oggi.
Certo la delusione è tanta per aver lasciato un Europeo che lo stava vedendo tra i migliori in campo non solo dell'Italia, ma tra tutte le nazionali del torneo. La rottura del tendine d'Achille sinistro, però, non lascia scampo al terzino della Roma che comunque non vuole perdere nemmeno un giorno di tempo. Il recupero si preannuncia piuttosto lungo (circa sei mesi), ma già questo pomeriggio, dopo un pranzo in famiglia, è volato in Finlandia dove domani sarà operato dal Prof. Orava (lo stesso che curò Barzagli, Bonaventura, Beckham e Cristante) e il Dott. Lempainen. 
Spinazzola, all'ospedale di Turku, è stato accompagnato dal medico della Roma Manara e dalla moglie. Poco prima di imbarcarsi anche uno scambio di battute con lo steward del gate privato di Ciampino. "Mi è dispiaciuto tantissimo" ha commentato l'addetto dell'aeroporto accompagnandolo al check in. "E' andata, andiamo avanti" è stata la risposta dell'esterno giallorosso che nonostante il momento non perde il sorriso.
---
Spinazzola, ancora in corso l'operazione al tendine d'Achille
Gazzetta dello Sport – L'intervento alla gamba sinistra dell'esterno giallorosso effettuato a Turku dal professor Lempainen, allievo di Orava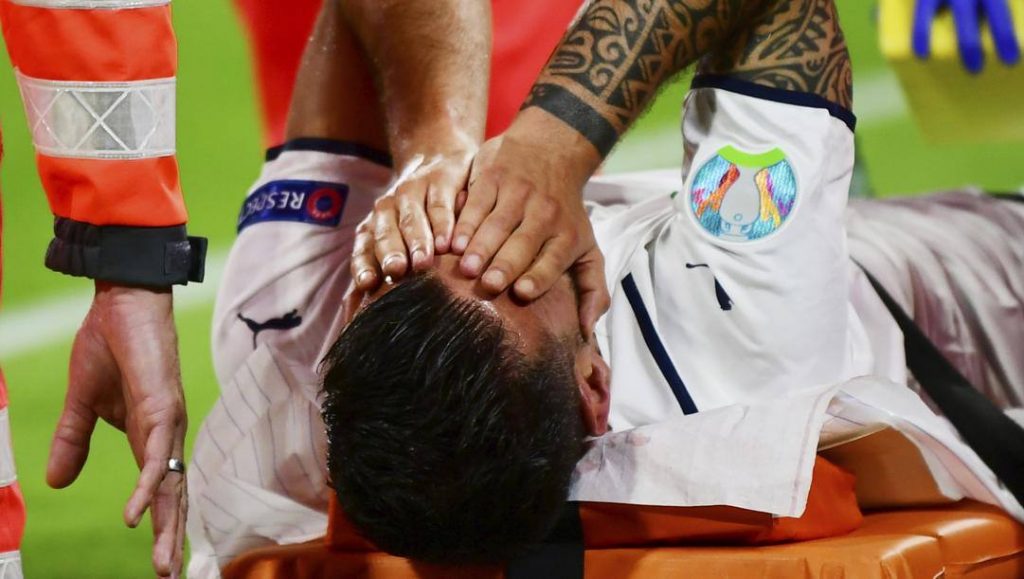 È iniziato in mattinata a Turku, in Finlandia, l'intervento chirurgico per la ricostruzione del tendine d'Achille della gamba sinistra di Leonardo Spinazzola. Lo sfortunato esterno della Roma si è infortunato durante il secondo tempo della sfida vittoriosa contro il Belgio di venerdì scorso.