BBC – Nine-time world champion Valentino Rossi has announced that he will retire at the end of the MotoGP season.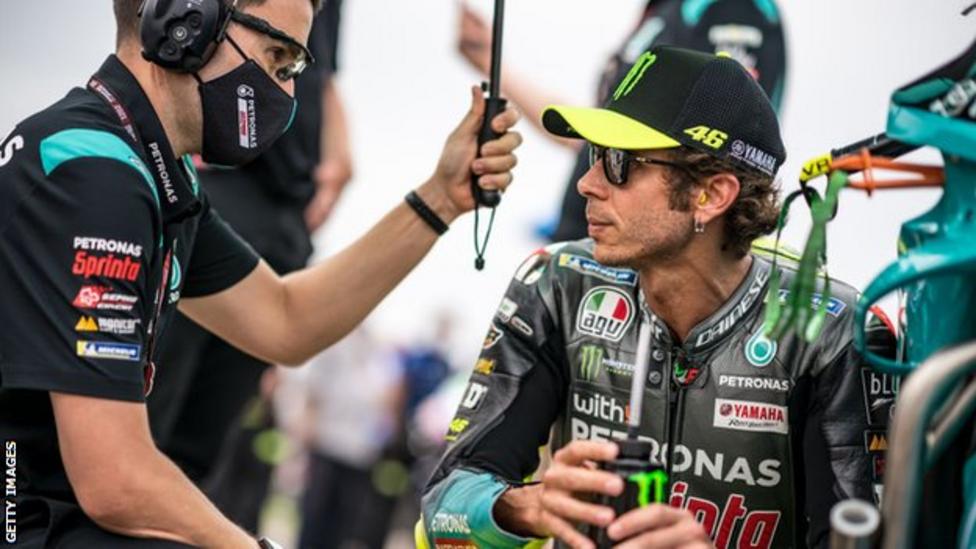 Speaking at a news conference before the Styrian Grand Prix, the 42-year-old Italian said "it's a very sad moment". Rossi, whose Grand Prix career has spanned 25 years, is the only rider in history to win World Championships in 125cc, 250cc, 500cc and MotoGP. "It's difficult to say and know that next year I will not race with a motorcycle," Rossi said.
---
Valentino Rossi to retire at the end of 2021
Motogp – The Doctor has announced he will hang up his leathers at the end of the season and bring an illustrious 25 year Grand Prix career to a close.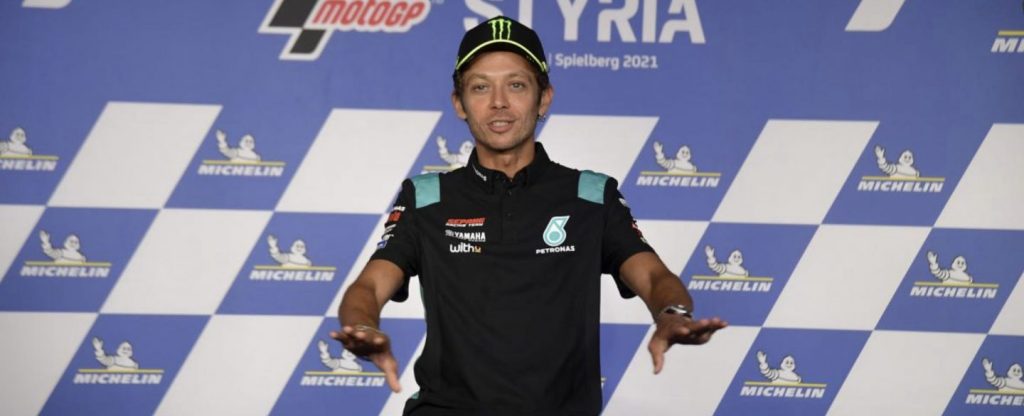 In a special Press Conference on Thursday at the Michelin® Grand Prix of Styria, Valentino Rossi (Petronas Yamaha SRT) has officially announced his retirement from motorcycle Grand Prix racing at the end of 2021.
Over a career spanning more than a quarter of a century, the Italian has carved out a legend that will be hard to match or surpass, either on-track or off. Nine World Championships, 115 wins and 235 podiums, and being the only competitor in history to win titles in the 125cc, 250cc, 500cc and MotoGP™ categories, mean Rossi's name will forever feature in the history books. But his unique brand of charisma, speed, race craft and world domination – plus a dash of rock and roll – have made the Italian something more than a rider. The 'Doctor' has become an icon.
---
MotoGP: Valentino Rossi to quit at end of season
Ansa – Nine-time world champion says he will probably race cars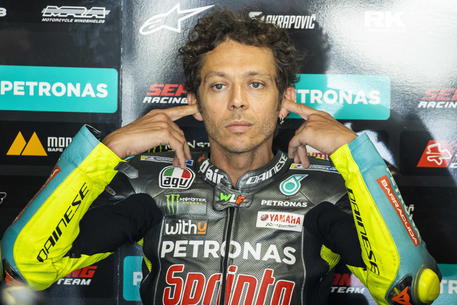 Italian motorcycling great Valentino Rossi announced Thursday that he will quit MotoGP at the end of the season. "I'm really sorry. I would have liked to race another 20, 25 years, but unfortunately it's not possible," said the 42-year-old. "But it's been good. There were unforgettable moments in which I really enjoyed myself. "I'll always take that with me".
---
Valentino Rossi si ritira: "Avrei voluto correre per altri 25 anni ma è ora di dire basta"
La Stampa – Il campione, nove titoli mondiali, annuncia il ritiro dalle corse. «Volevo continuare ma i risultati sono stati al di sotto delle aspettative». Giacomo Agostini: «Lo capisco, è dura lasciare un grande amore».
«Ho deciso di fermarmi a fine stagione. E' un momento molto triste, è difficile sapere che l'anno prossimo non correrò in MotoGP». Lo ha detto Valentino Rossi annunciando il suo ritiro dalle corse. «Ho fatto questo per quasi 30 anni e dal 2022 la mia vita cambierà. E' stato tutto grandioso, mi sono divertito tantissimo, è stato un percorso lungo e divertente. Mi dispiace un sacco, avrei voluto correre per altri 20-25 anni ma purtroppo non è possibile». «Ci sono stati momenti indimenticabili che porterò sempre con me. Dall'anno prossimo non correrò con la moto, ma è stato tutto molto bello». «La mia carriera è stata lunga, ho vissuto molte gare, alcuni momenti sono indimenticabili. Sono pura gioia».