"Tradition and perspectives of Italian cuisine: awareness and enhancement of food sustainability." This is the theme of the sixth Week of Italian Cuisine in the World to be held from the 22nd to the 28th of November 2021. The initiative will promote alongside the main theme: the Mediterranean Diet as a model and balanced eating style that counteracts food waste; the importance of the connection between food and sustainability and between biodiversity and food diversity; the fight against labeling systems; the safeguard of protected and controlled denomination products and the fight against the phenomenon of Italian Sounding; the food and wine traditions of the Regions; the educational offer in collaboration with hotel schools and cooking schools.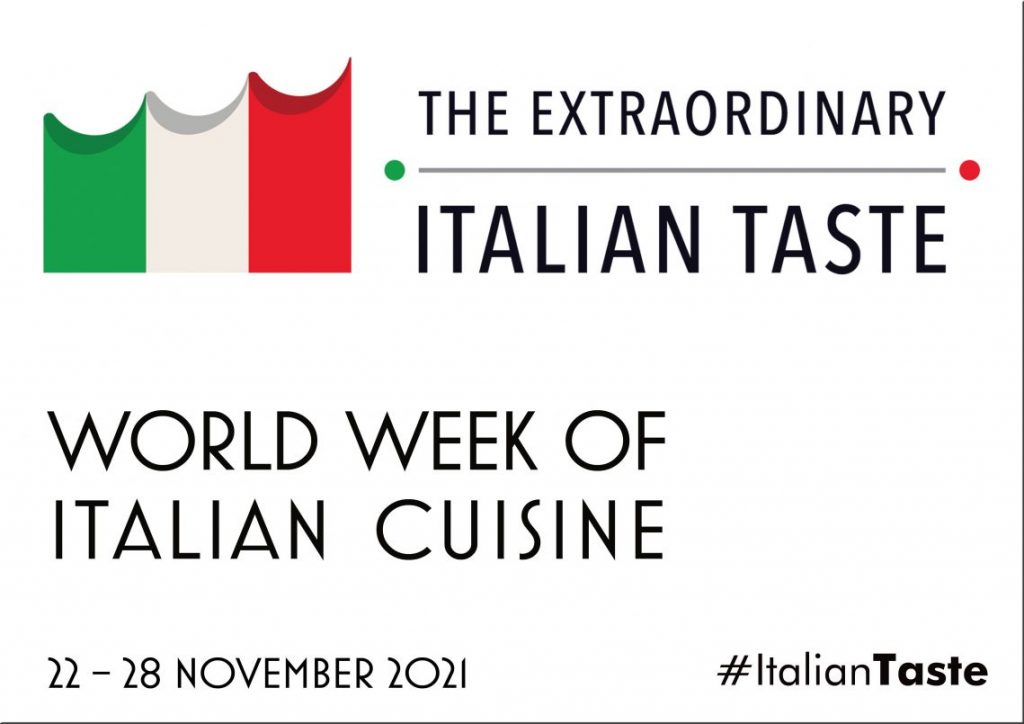 For the occasion, the Italian Cultural Institute of Montreal organized the following events:
Saturday, November 20th, 2021, 8 pm – Screening of the film "Mascarpone", by Alessandro Guida and Matteo Pilati – Cinéma Impérial – 1430 Rue de Bleury, Montreal – Tickets;
Tuesday, November 23rd, 2021, 6.30 pm – Conference by the Quebec writer Elisabeth Cardin and Dr. Giuseppe Maiolo, member of the Montreal Academy of Italian Cuisine. – Italian Cultural Institute, 1200 av. du Dr. Penfield, Montréal – Free entry;
Thursday, November 25th, 5 pm – Screening of the documentary film "Cene Galeotte", by Fabrizio Laurenti and Claudio Cutrì – Cinéma du Musée (1379-A rue Sherbrooke O, Montréal) – Free admission.
The Week sees the diplomatic-consular network and the Italian Cultural Institutes committed to proposing a large number of events around the world: seminars and conferences, meetings with chefs and cooking classes, tastings and dinners, which accompany the promotional activities. Italian cuisine is also told through its projection into art, with films, concerts and photographic exhibitions. And there is no lack of moments of in-depth study on highly topical issues, such as the relationship between food and environmental sustainability, the culture of healthy food, food security, the right to food, food education, territorial identities and biodiversity, in the wake of the legacy of Expo Milano 2015.
Date: Da Monday, November 22, 2021 a Sunday, November 28, 2021
Organized by : IIC Montréal
Entrance : Free