Belotti could join Insigne at Toronto FC
ESPN – Toronto FC have wasted little time in looking to make amends for a disappointing 13th placed finish in Major League Soccer last season, with reports that they are preparing a sensational double swoop from Serie A.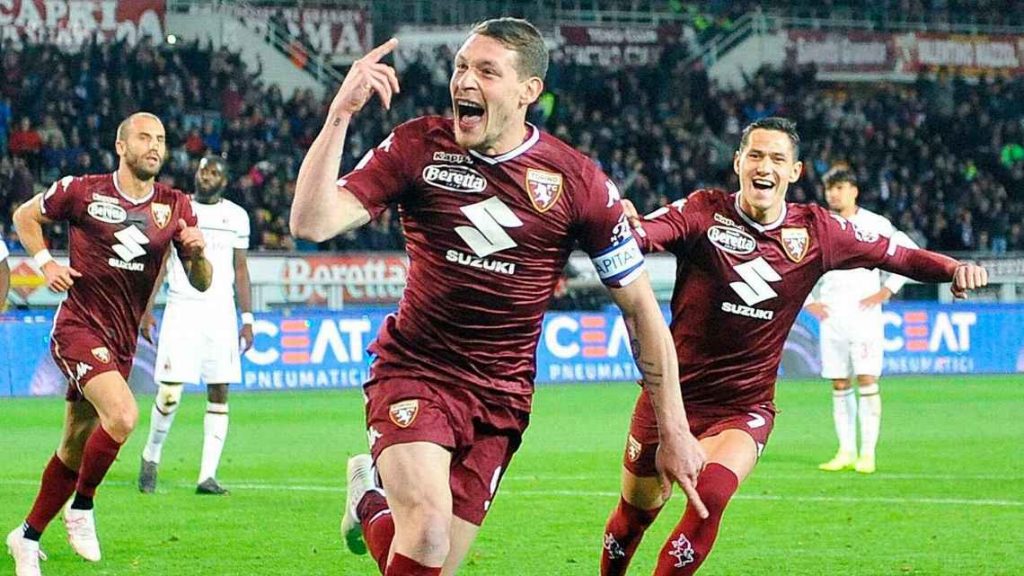 After it was reported that they have agreed a deal to sign Lorenzo Insigne on a free transfer next summer, the Reds are now looking to launch a move for Andrea Belottito join up with his international teammate, according to Gianluca Di Marzio.
Talks have already begun over a potential move for the 28-year-old striker who, like Insigne, is set to be out of contract at the end of the Serie A season. The report adds that Toronto are prepared to offer a more lucrative contract than what Torino have previously put on the table to keep ahold of their talisman.
---
Torino, il Toronto punta anche Belotti: primi contatti tra le parti
SkySport – Toronto scatenato e soprattutto con gli occhi puntati sulla Serie A: dopo aver presentato una mega offerta a Lorenzo Insigne, il club canadese sta pensando anche ad Andrea Belotti per formare una coppia d'attacco tutta italiana. Per il momento non si tratta ancora di una vera e propria trattativa, ma di primi contattiper sondare l'eventuale disponibilità del capitano del Torino, anche lui come Insigne con il contratto in scadenza al termine della stagione in corso: come fatto con il fantasista del Napoli, il club canadese è pronto a mettere sul piatto un contratto importante (con una cifra superiore ai circa 3 milioni di euro proposti dal Torino per rinnovare) allo scopo di convincere il "Gallo" a sposare il progetto.
---
Toronto fa shopping tra i campioni d'Europa: molto vicino a Insigne, piace anche Belotti
LaStampa – La proposta che potrebbe cambiare vita e carriera di Lorenzo Insigne è arrivata due giorni dopo un Natale trascorso in quarantena. Nella tarda mattinata canadese, quando a Napoli era già pomeriggio, una mail del Toronto Fc ha sparigliato le carte sul tavolo di un rinnovo di contratto in scadenza il 30 giugno 2022: nell'allegato, su carta intestata del primo club non statunitense a vincere la Major League Soccer, c'era un rialzo troppo verso l'alto da parte del mittente per lasciare indifferente il ricevente.