Known for combining sustainability with luxury, the ADLER Spa Resort Sicilia opens the door to Mediterranean bliss on July 7th with its first location in Southern Italy.
Sicily is about to get even better.
Italo-philes with a penchant for serenity-now spa treatments set amidst a backdrop of unspoilt coastline, botanical gardens, and fruit orchards will want to book a stay at the new ADLER Spa Resort, on Sicily's southern-most shores. Here an ideal island escape awaits where wellness and sustainability are at the core of this unforgettable, bespoke experience.
Nestled on a hill, just 300 metres from the sea, off the coast of Agrigento, on the edge of the Torre Salsa Nature Reserve, is the idyllic location of the latest development from the Sanoner family, founders of the much-revered hospitality brand ADLER Spa Resorts & Lodges. "It is no coincidence that our wellness oases in Sud Tirol and Tuscany are among the most coveted by discerning guests seeking to spend a relaxing getaway in natural yet exclusive surroundings," says General Manager, Sami Aglietti.
Boasting sustainable, state-of-the-art design, this is their first Spa Resort in southern Italy as well as their first coastal one. In typical ADLER fashion, the resort in Sicilia celebrates the region's unique natural environment and vibrant local culture while upholding an eco-conscious approach to design. "The resort needed to blend seamlessly within the landscape without altering its natural balance and beauty," says Aglietti. "Bio-architecture was the only way forward," he says. So they opted for a single-storey layout interspersed with lush gardens all composed of indigenous plants. Using only local building materials such as tuff, unbaked clay, opus signinum and natural-stone cladding, the stunning, no-compromise contemporary design of the resort creates an overall sense of well-being while respecting the aesthetics of the surroundings.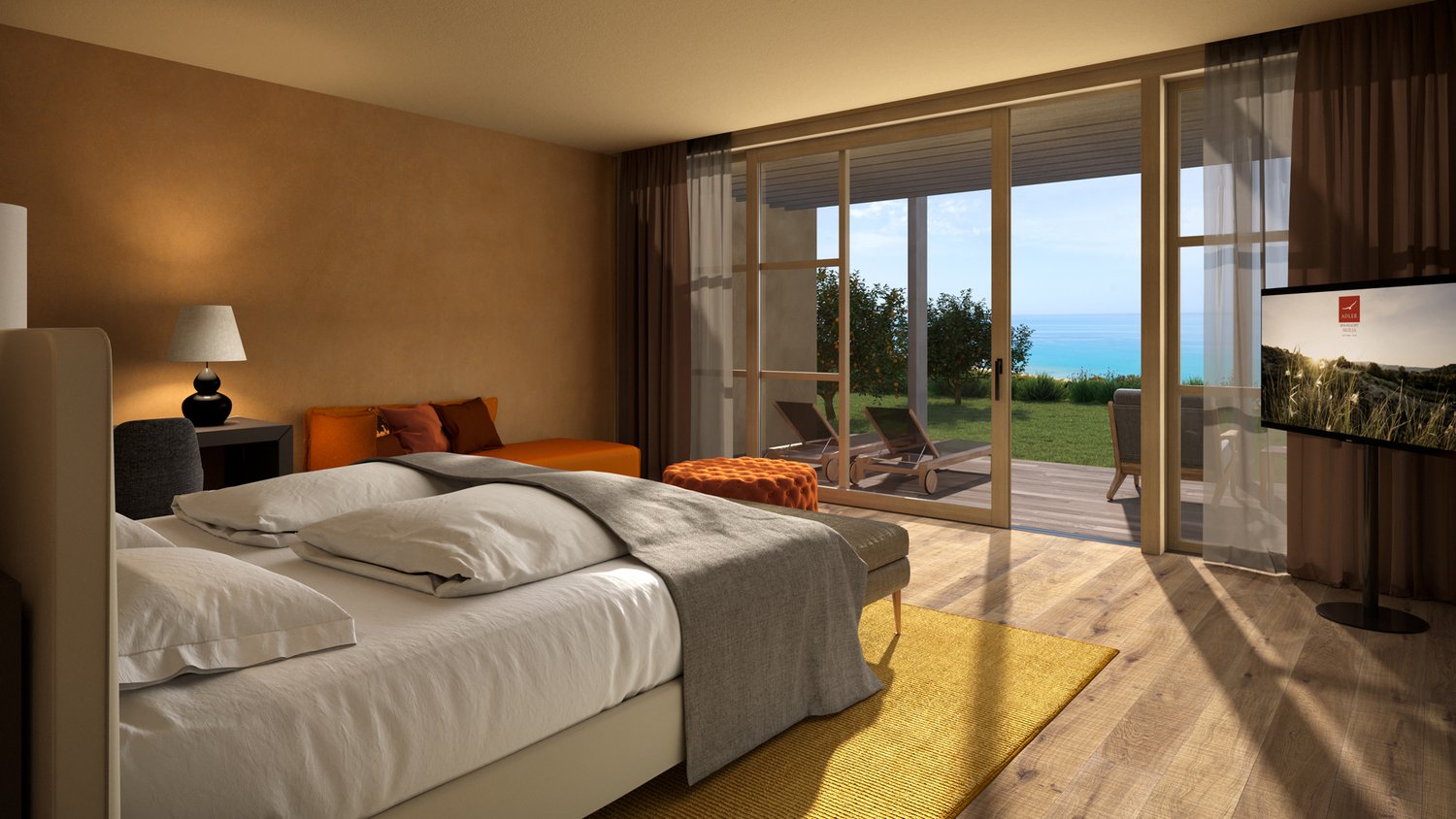 There are 90 user-friendly suites, all with stunning sea views and a private terrace to enjoy them from; catering to both families and couples, you can choose from 74 junior or 16 family suites. Beach lovers have easy access to an Eco Lido that offers six kilometres of golden beaches, coastal dunes and the turquoise and emerald green hues of the sea. Take in the spectacular panoramas of the Siculiana coastline from your sunbed or while splashing around in the crystal-clear, warm Mediterranean waters. Sporty sea lovers can choose to ride the waves with paddleboards, canoes, or kayaks. If you want to venture off the property and explore Sicily, hotel guests are offered free e-bikes to discover its many magical spots, such as the Enchanted Castle of Sciacca, Borgo Cusenza, and Scala dei Turchi, among many others.
You won't want to miss a horse riding tour in the Torre Salsa Nature Reserve, which takes place at sunrise and sunset, the optimum time when the orange and pink sky just takes your breath away.
Sicily is a land rich with uncontaminated nature, charming villages, ancient ruins and archaeological sites, but let's face it, if you book a stay at the ADLER Spa, you also came to experience their outstanding spa treatments. The more-than-3,000-square-foot spa offers 13 treatment rooms all overlooking the spectacular coast. The spacious spa offers therapies and beauty treatments that capture the essence of Sicily with oils, extracts and ingredients gathered from the garden and the countryside. "The island is a treasure trove of natural active ingredients, which are used in the spa to enhance beauty, vitality and well-being," says Aglietti. The black volcanic rock sands from Mount Etna, the largest volcano in Europe, are used for peels and packs with detoxifying, mineralizing and body reshaping properties. After some well-deserved spa time, you can luxuriate in any three of the resort's pools, including one with Thalasso therapy, as well as three saunas, a fitness centre and a yoga platform.
ADLER offers a fully immersive 360-degree luxury spa experience where guests can indulge their senses from dawn to dusk in an enchanting Mediterranean setting. A perfect place to disconnect from your overstimulating life and reconnect with nature and ultimately, your inner joy. And the added bonus is that you're in Italy, so you're not just feeding your soul, you will also be unabashedly enjoying the gastronomical delights of all the local, seasonal fare at the resort's Gourmet Restaurant or the Osteria on the Terrace.
"Honouring the coastal location, we have swordfish back-wrapped in "colonnata" lard, on "sparacelli" cream, flavoured with lemon and mint and accompanied by bottarga powder, a red Tropea onion, cooked by osmosis with "nero d'avola", balsamic vinegar, sugar, and aromatic herbs," says Aglietti. Also hailing from the Torre Salsa Nature Reserve is the "tortello." Aglietti explains that its dough is made from ancient Senatore Cappelli wheat grown within the reserve and then filled with goat cheese ricotta, from the milk of the free-range goats on the reserve who graze its pastures. "It is accompanied by a sauce of seared cuttlefish ink and a reduction of Siccagno tomatoes." Toasting to good health and the good life comes easy, thanks to a curated wine cellar with over 150 labels of the finest wines from Sicily, as well as Italy and France. All are thoughtfully selected to enhance and complement the authentic Sicilian cuisine. Salute!
On July 7th, this jewel on the largest island in the Mediterranean opens its doors promising a sumptuous, second-to-none stay in a location of timeless, unparalleled beauty. If you're planning a trip to the bel paese and want to follow your bliss, it will no doubt lead you to the ADLER Spa Resort Sicilia.
Truth be told, I have never needed much convincing to go to Italy, and the prospect of enjoying laid-back luxury in a captivating place that respects and preserves its biodiversity ticks all the boxes for me.
"Our vision is to create rare experiences for our guests," says Aglietti. With the utmost respect and reverence for the island, he assures, "You can enjoy Sicily's natural paradise safe in the knowledge that it will still be here, unchanged, the next time you return."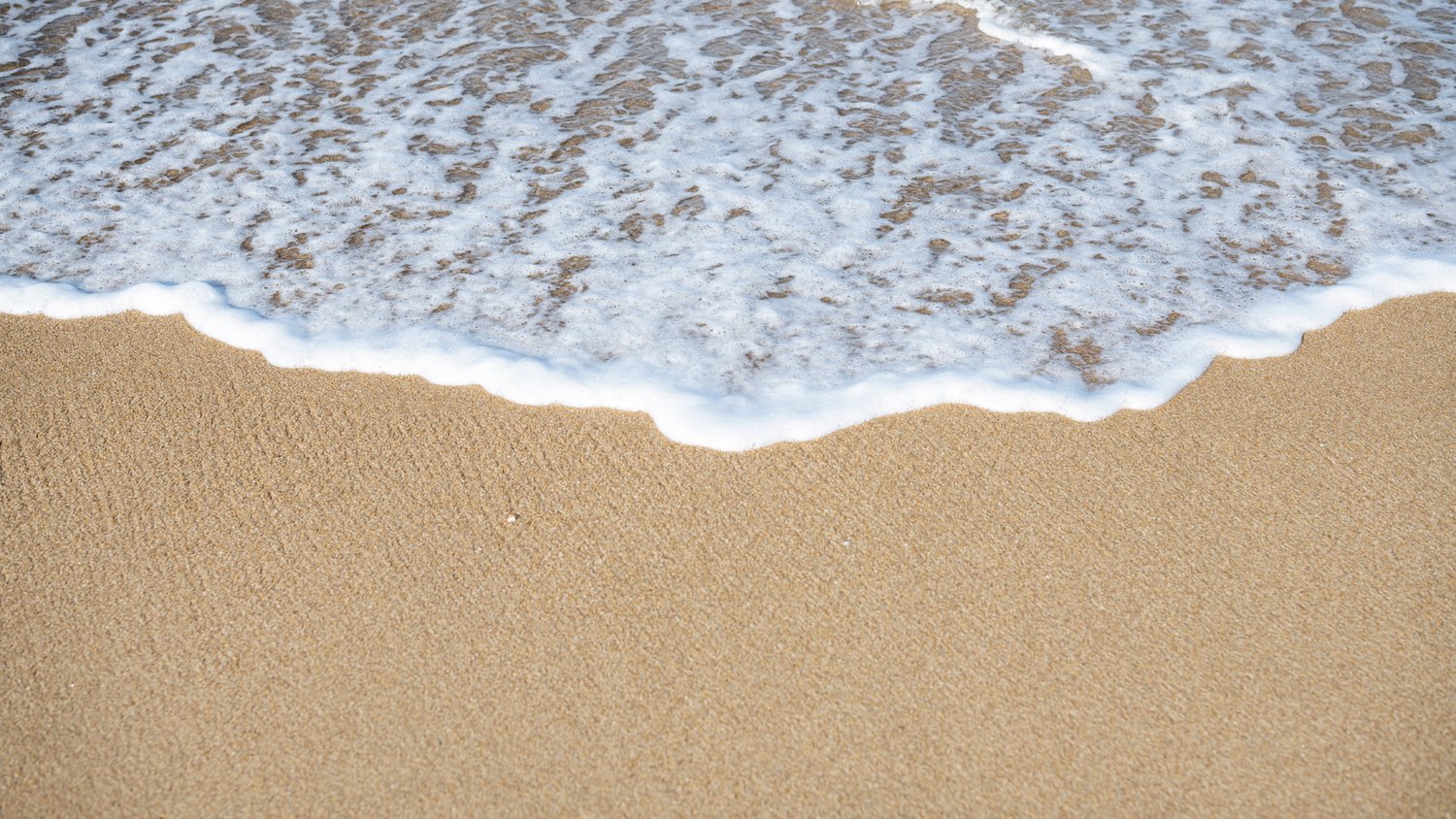 For more information, go to adler-resorts.com. To book, call +39 0471 1551607, or email info@adler-sicilia.com. ADLER Spa Resort Sicilia, Contrada Salsa 92010 Siculiana (Agrigento)
NB. The closest airport is Palermo.

IMAGES COURTESY OF ©ADLER SPA RESORTS & LODGES