BBC – Oscar-winning director Paul Haggis has been arrested in southern Italy on suspicion of aggravated sexual assault, Italian news agencies have reported.
Brindisi prosecutors said he was also accused of "aggravated personal injury and crimes committed to the prejudice of a young foreign woman".
The ANSA and AGI agencies also report Mr Haggis has denied the allegations via his lawyer, Michele Laforgia.
The BBC has contacted Mr Haggis's representatives and the prosecutors.
"Make enquiries as soon as possible, I am totally innocent," the Canadian filmmaker said, according to the agencies, who quoted Laforgia.
Another lawyer representing Mr Haggis, Priya Chaudhry, issued a statement to various outlets including Variety, saying the director was"totally innocent".
---
Il regista Paul Haggis fermato a Ostuni: «Tre giorni di violenze su una giovane donna»
Corriere della Sera – Lui, premio Oscar, doveva essere uno dei protagonisti di «Allora Fest», il festival internazionale del cinema di Ostuni in programma da martedì a domenica. Ma da ieri mattina il regista e sceneggiatore canadese Paul Haggis è ai domiciliari in un albergo della cittadina pugliese, «gravemente indiziato – dice la Procura di Brindisi – dei reati di violenza sessuale aggravata e lesioni personali aggravate» nei confronti di una 30enne inglese, che l'uomo avrebbe violentato per tre giorni in un bed&breakfast della zona. Haggis, che nel 2006 si è aggiudicato la statuetta con il film «Crash-Contatto fisico», con Matt Dillon e Sandra Bullock, era in Puglia già da qualche tempo proprio in vista della kermesse. 
---
Paul Haggis fermato a Ostuni, regista accusato di violenza sessuale
AdnKronos – Il 69enne canadese, che soggiorna nel paese brindisino per il festival cinematografico 'Allora FeSt', avrebbe costretto una donna a subire abusi.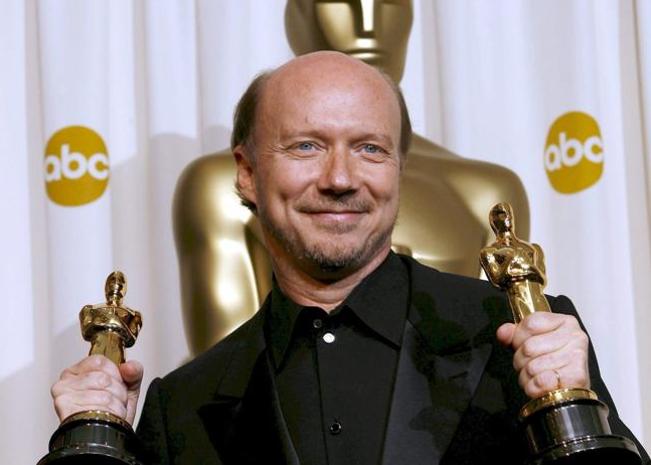 Il regista canadese Paul Haggis è stato arrestato a Ostuni (Brindisi) con l'accusa di violenza sessuale aggravata e lesioni personali aggravate. Avrebbe costretto una donna, conosciuta tempo prima, ad avere rapporti sessuali e, dopo un paio di giorni di permanenza e di rapporti non consenzienti, avrebbe accompagnato la vittima davanti all'aeroporto 'Papola Casale' di Brindisi e lì l'avrebbe lasciata alle prime luci dell'alba, nonostante le precarie condizioni fisiche e psicologiche.
---
Oscar-winning director Paul Haggis arrested in Italy on sexual assault charges
Oscar-winning Canadian screenwriter and director Paul Haggis was arrested on Sunday in southern Italy on charges of sexual assault and aggravated personal injury allegedly inflicted upon an unidentified woman, with Haggis denying the accusations.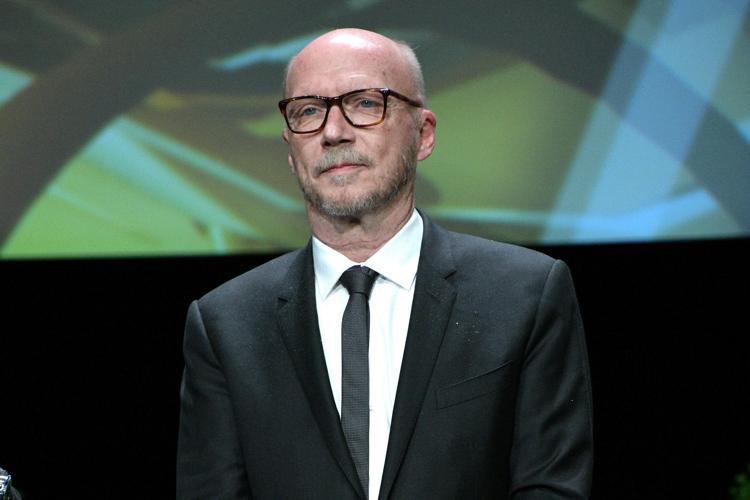 Haggis was charged with forcing a young "foreign" (non-Italian) woman to undergo sexual intercourse over the course of two days in Ostuni, Italy, according to a note on Sunday from the public prosecutor of the nearby city of Brindisi.
---